There is a common phrase thrown around in the transgender community, and that is:
"I pass as a woman until I open my mouth to speak."
Sadly, in the trans community, many people struggle to express on the outside who they feel they are on the inside. It is a long journey to transition from one gender to another, but it can be a bit discouraging to feel like you are not 100% who you wish to be.
There is a common misconception among trans women that hormones will do all the work in feminizing their voice. Unfortunately, hormones only help to a certain extent and the rest is up to the individual. Although there are several methods out there to get a more feminine sounding voice, you're probably thinking "where do I start?"
Look further than taking a look at look at Kathe Perez's 30 Day Crash Course.
The 30 Day Crash Course
There is a product out on the market that is specifically tailored to trans women looking to attain a more feminine sounding voice.
If you have ever envied your fellow girlfriends for not having to worry about modifying the pitch or tone of their voice, there is now hope.
A renowned Certified Speech Language Pathologist and Voice Feminization Specialist by the name of Kathe Perez has developed a 30-day program specifically designed for women like you.
The 30 Day Crash Course is a program aimed at making your voice more feminine sounding, The program is easy to follow, step by step guide that gradually gets you the results you desire. Although feminizing your voice is a gradual process, Kathe's course will provide you with the foundation to express yourself in a more feminine way after just a 30 day period.
This program is designed for trans women without any experience doing voice training as well as those who have years of experience with speech therapy, but still, have not achieved the results they desire.
Kathe's course is a completely virtual program that consists of instructional videos, many of which are streamed live, and downloadable worksheets. The course can be taken at any time of the day (or night) and at whichever time zone you reside in all from the comfort of your own home.
The videos may also be downloaded directly onto your desktop computer, laptop, tablet or cell phone.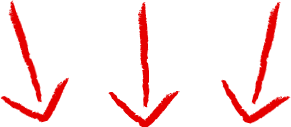 In Just 30 Days, You'll Have A Better And More Powerful Feminine Voice – Just Click This Link And Get The 30 Day Crash Course!
What Does the Course Offer?
The program is broken down into 5 classes, each of which focuses on different facets of voice feminization.
The five classes that are presented in this program are:
Class 1 Getting Started: 
During this introductory session, Kathe teaches you about some methods that focus on breathing and proper posture in order to set up a foundation for having a more natural sounding feminine voice. Here you will also be taught how to design daily practice routines, how to achieve perfect pitch, and how to deal with personal blocks during the course.
After finishing this course you will be able to achieve a voice bitch that is authentically female, begin programming your mind to speak more like a biological female, and use methods of "proprioception" and "metacognition."
Class 2 Feminine Articulation:
Here you are taught about the anatomy and physiology of your voice and you will understand the differences between feminine and masculine articulation. You will also train your ear to know when you are hitting the correct pitch.
After completing class 2 you will understand the differences between masculine and feminine articulation and know why articulation is key to sounding authentically female. You will also master Kathe's "clear talk techniques", and train your ear to recognize subtle female and male voice qualities.
Class 3 Voice Quality: 
In this section, Kathe will provide you with additional methods to change your voice. You will also learn more about the anatomy of your voice and learn how to perfect your practice to get past moments of stagnation.
After completing this section you will perfect Kathe's strategies for changing the quality of your female voice, use certain words and phrases to emphasize your feminine voice and continue training your ear to recognize subtle qualities of masculine and feminine voices.
Class 4 Transfer of Learning:
Here you get to practice transitioning for speaking exercises to speaking spontaneously in a feminine voice. You will learn how to integrate posture, breathing, pitch, articulation, and voice quality into everyday conversations.
After finishing this module you will review samples of male and female voices and recognize which qualities work best for each gender, start making your feminine voice patterns a habit, and learn to avoid some of the most common mistakes made while trying to sound more womanly.
Class 5 Continuing your Progress: 
During this final class, you will learn to solidify everything that was learned in the previous lessons. Kathe will provide you with methods and exercises to maintain the changes you have made and give you tools to continue making progress each month.
After finishing this final lesson you will understand the advanced vocal and communication differences between transgender women and genetic women and learn the final tricks to go from sounding "passable" to a genetic woman.
What is Included in Each Class?
Instructional Videos: Each class comes with one 20 minutes instructional video which can be viewed on your personal computer or mobile device.
Video Notes: Notes about the key topics presented in each video are also provided. These notes are excellent for later reference or study and can even be downloaded and printed out if you wish.
Practice Videos: Every class comes with a number of videos which show you various vocal training methods. For every lesson, there is 10 minutes worth of practice videos.
Practice Worksheets: Many of exercises in the practice videos have worksheets that accompany them. You may download, print, and save these worksheets for future reference.
Something important to note is that it is highly encouraged that you download an additional frequency tuner app in order to get the most out of this course. This app can be downloaded directly from Kathe's home page.
Who is Kathe Perez?
Kathe Perez is a Certified Speech Language Pathologist and Voice Feminization Specialist.
She specializes in working with women just like you and she understand the struggle and frustration that trans women go through on a day to day basis.
Many of her clients have been working on their voices for years, but despite their progress, they still have not attained the results they wish to have. She understands this frustration and offers a solution that delivers real results in just 30 days.
Her program has helped thousands of trans women achieve the voice that they always wanted and you too can learn to achieve a fully passable voice.
Below are just a few testimonials from some of her most satisfied customers:

Now you too can join the thousands of women who were able to make dramatic and permanent changes to their voice thanks to Kathe Perez's 30 Day Crash Course.
Additional Features
There are a number of reasons why this course is an excellent product to invest your time in. Aside from the several positive reviews and testimonials listed on the website, below are just a few reasons as to why 30 Day Crash Course is an excellent program:
Kathe provides 24-hour personal support via e-mail.
If 30 Day Crash Course is not for you, Kathe promises 8-week money back guarantee.
All audio and video footage provided in each lesson can be easily downloaded onto your computer or mobile device.
There aren't any additional books or CDs to purchase and you are granted instant access once you buy your membership.
A Final Note
Sometimes it is important to ask yourself "how important is it to me to have a fully feminine voice?"
It can be a very frustrating thing when society does not acknowledge you exactly how you feel yourself to be on the inside.
Speaking on the phone and being called "sir", being out in public and getting stares when you begin speaking, and even worse, struggling to advance in your professional life. All of these are issues that many trans individuals face, but what if you could avoid them all in a matter of 30 days?
By investing 15 minutes of your time every day, you will begin to see dramatic results that will surely astound you.
Kathe Perez is a renowned Voice Feminization Specialist. She has extensive experience working with the transgender community and she understands the daily struggles that trans women go through.
As her website states, she aims to help people like you reach a state where you are fully accepted as a woman. She understands that you have most likely spent a lot of time, energy, and money with your transition and she would like to offer the final "icing on the cake" so to speak.
Join the thousands of women like you who have taken part in Kathe's course.
As she personally states:
"It's your voice that makes or breaks you as a woman. If you can't speak like a woman, then you will simply not pass."
Go ahead and take the first step. See how much you can change in 30 days and allow yourself to go from sounding passable to beautiful!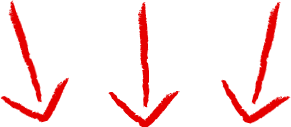 Click This Link To Get The 30 Day Crash Course And Get Your Voice All The Way To Where You Want It To Be With Specially Tailored Exercises!