Thanks for taking the time to read my review of Basic Public Speaking Certification, an amazing digital course created by Dr. Steve G. Jones, backed by the NLP American Association.
I am writing this review because I like to recommend things that, deliver more than what they promise, and have a positive impact on people's lives, like mine.
The feelings that I used to generate against myself because I couldn't speak in public were so terrible and punishing,.tOnly generating more stress and my backing out of speaking in public for many years.
When I was faced with the task as part of a final test while studying abroad, I knew I had to take a new approach and, Basic Public Speaking Certification, helped me make the dream come true.
Results to notice
The speed at which you will see results will vary. It all depends on how severe your anxiety of speaking in public is and how much you practice every day. Yes, every day. Although it may sound like a lot of work, once you are done, YOU ARE DONE!
Of course, speaking well in public was the main result, but it didn't come alone, I also learned:
About preparing presentations
Using a stage
Projecting my voice
Program my mind to face intimidating situations
To add storytelling to be more compelling
Deliver a message without feeling judged, even if I am
All of these, if you look at them in depth, they have a deep impact on almost every part of your life and will stay with you forever. The gains in personal development are something that no one can take away from you, only you, and it's time to stop.
My story (see, I am using storytelling)
Speaking in public has always been an issue in my life. I had never done a terrible job or anything, I get so nervous I overprepare and that always helps.
However, once I am in front of everyone, I can get extremely self-conscious, and sabotage my presentation. Yes, the message gets through and people get it, but:
I might have destroyed one laptop once
Used the wrong word and made a joke by accident, making me feel embarrassed
Sweat my heart out and look disgusting in front of the audience
If I made a mistake, I could start to stammer
My presentations were always full of text
It has always been the case, and I have tried to be careful but, still, nothing worked.
Looking for help
I started from the beginning, many people insisted that I needed professional help, meaning a psychologist, and so I visited 2 or 3 but I never felt comfortable or fully at ease with them.
Although I learned some strategies to face fear, I didn't want to rely on a pay per hour friend, that was taking hundreds of dollars a month, to slowly guide me through my life and then solve it.
Don't get me wrong, I can understand that my issues might be deeper, and I might need to still go inside of me and release trauma, etc. However, I just wanted to speak in public, that was it.
Clubs
My city hosts a club that gathers once a week, they practice and promote speaking in public and their approach is amazing. I went to two of their meetings and saw some amazing talent, people that could improvise, create great presentations and catch everyone's attention.
However, they were very advanced, these people, regardless of how nervous they were off the stage, they were not shitting their pants and sweating oceans. Maybe, I thought, I would return after I get over all my main fears.
The ideas of the clubs are just great, really. It's a group of people with the same goal in common, and they help each other a lot, but they focus mostly on speaking in public, and not on chasing your fears away.
Basic Public Speaking Certification
In one of these clubs, I met a guy who claimed he had my same issues, he was the one that mentioned Basic Public Speaking Certification by Dr. Steve G. Jones, as a great tool to overcome all the unnecessary fear.
After doing my research, you know, reading some reviews here and there, asking other users, etc. I decided to buy, trust, and follow.
The way I see it is: I was frozen, didn't know where to go, what to do, might as well follow advice and start somewhere.
Step by step
The guide, the videos, the audios, everything is structured in a way that you can follow your own pace, without falling in snail's speed, and overcome obstacles one by one.
Identifying the obstacle
First stages: Bypass it
Advanced: Get over it
Presentations as support
Stammering
NLP plays a big role in this guide, and this is why it is easier to overcome obstacles. If you think about it, most of our problems are not even real or are highly mental.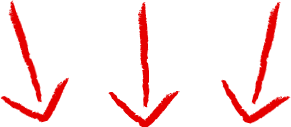 Click Here To Get Started Doing Your Basic Public Speaking Certification Today!
Side effects
As my progress went on, and I was gaining more confidence, I started to notice that other parts of my life were improving as well.
Had more confidence in me
Believed in my capabilities
I could socialize better
Assertiveness became a second trait for me
Jobs became easier to land
Overall, my company saw my improvement, it was my lack of confidence and skills of communications that were blocking me from getting my promotion.
Speaking in public is vital
While you go through the guide and improve, you will understand why people make it a point to have public speaking skills.
Have you noticed that people who say a lot of dumb things in public, get more recognition than those who don't say anything at all? It is an important reality that needs to be acknowledged.
Also, while you go on breaking your fears and learning all the techniques to improve your skills, you will be able to connect this to other areas of your job.
Making better reports
Sending better instructions
Clearer memos
Better presentations
Making it easier for you to communicate with different means. And get your point across with little to none misunderstanding.
Improving by myself
Many people question the effectiveness of self-learning these skills, but it is actually quite simple: You take control of your exposure so you can collect victories and confidence.
You will be guided through tasks and exercises where, eventually, you will need to be exposed to situations where public speaking is needed. However, with the tools you will learn, you will get to manage and deliver.
It could be that, in the beginning, this can get me a little discouraged since you might not be able to deliver the best speech or presentation in the history of that company. That is why it's important to be patient with yourself and allow this work in progression.
Following the program
After you buy Basic Public Speaking Certification, you will get the:
Follow the instructions, step by step. I mean, nothing wrong with taking a peek of what is coming but don't even think of those exercises, just focus on the exercises of the stage you currently find yourself, so that the program can be more effective.
Who is this for?
I would say that the product is targeted to people with issues with nerves when the time speak in public appears. However, even if you are a confident public speaker, you can benefit a lot of all the tools and training provided here.
People with more problems will find the techniques to:
Calm their body
Rest that voice in their head
Prepare for effectiveness and support
Recover from any mistakes
Answer questions without being intimidated
The general benefits of the guide fall on:
Being able to get a point across without complications
Choosing the right words
Showing the right support material
Keeping the interest of the audience
This is why I believe both types of people can benefit from it.
How is it different?
It incorporates NLP recognized by its American Association. Neuro-Linguistic Programming is a series of techniques, proven by psychologists, that enhance our control over our mind and thought process.
NLP has helped many people overcome habits like smoking or severe trauma, or simply learn to get up early or incorporate a positive pattern of behavior in their life.
Dr. Steve G. Jones makes it easy and understandable, you don't have to worry about receiving a manual of NLP of 1000 pages that you would have to read and take a test of. Everything is there, easily explained and translated into speaking in public.
Final thoughts
Getting to a confidence level where can easily express what one thinks, in front of an audience, can be extremely worrying and frustrating.
For many adults, it is a source of low self-esteem and embarrassment. It doesn't have to be like that.
Yes, of course, this might not be the only great way, but I can only talk of what has worked for me and many others. Why wouldn't it for you?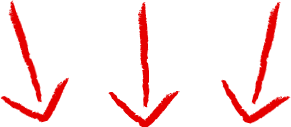 Get Certified Quickly, And Start Doing Public Speaking Professionally; Click Here To Get Your Basic Public Speaking Certification Today!