Security is extremely important. With the increasing rate of violent crimes, you can't just ignore your security needs.
This is why I have come up with this review. My aim is to introduce you to one of the most versatile and effective gun holsters on the market today – Brave Response Holster.
Why you need a great gun holster
Have you ever experienced how a split of a second in a gunfire exchange situation can mean the difference between life and death?
Yes, you need not to risk your life by having a gun holster that would take away a significant portion of your response time.
Hence, this is why you need a gun holster with an impeccable design ingeniously created to allow you a fast and smooth defensive response.
Why most common gun holsters aren't ideal for you
While carrying out various reviews of common gun holsters in the market, I discovered several drawbacks that most of them face. These drawbacks include;
Big size – thus, they are not easily concealable.
Bulkiness – this lowers the efficiency of carrying and using the gun
Poor quality material – the leather material used doesn't breathe enough. Thus, it leads to sweat which starts giving out a bad odor. This can cause skin irritation, reaction, and even infections
Discomfort – I found most of them to be bulky and made of poor material. This is why they are uncomfortable to wear and use.
Expensiveness – you spend more on buying several of them in case you have many guns. This is because you will require one holster for each gun.
Lack pouch for the extra magazine – this lowers your capacity to sustain persistent gunfire response in case of persistent attack. You need spare magazines to adequately defend yourself against persistent gunfire attack.
Cheap Velcro – most of the common holsters have cheap Velcro. This risks your gun slipping out and even falling.
Critical solutions required to deal with common gun holsters' drawbacks
The main criteria I used to make Brave Response Holster review against other common holsters are as follows;
Holding capacity: A good semi-automatic handgun holster should hold several semi-automatic handguns and/or CCW revolvers. Also, they should hold several spare magazines
Quality of material in direct contact with the gun: Tough materials should be in direct contact with the gun. The material should be preferably made of sharkskin. This makes the material withstand normal tear and wear occasioned by the friction of inserting and withdrawing gun.
Quality of material in direct contact with the body: Moisture-wicking breathable material should be used where there is body contact with the holster. This boosts aeration and prevents sweating and accumulation of bad odor.
Quality of elastic band material: The elastic material should be made of a lightweight breathable elastic band. This helps to avoid skin irritation while also boosting elasticity.
Quality of Velcro: This should be high quality molded hook Velcro
Carrying capacity: The holster should be able to carry semi-automatic handguns of different sizes plus essential accessories including magazines and flashlight.
Compared to my other reviews on gun holsters, I found out that Brave Response Holster does not only perform better than others but also meets all the above criteria.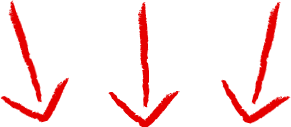 Get Started Holstering Your Gun In The Best Possible Way – Click To Get Your Own Brave Response Holster Today!
How Brave Response Holster solves common gun holsters' drawbacks
What got me excited to carry out this review is the immense satisfaction I felt while using Brave Response Holster. Also, how it solves most of the common drawbacks experienced by those who use common holsters got me upbeat.
The following are some of the unique ways by which this Holster solves these challenges;
Lightness – This revolutionary gun holster is extremely light compared to most gun holsters in the market. This makes it easy to use and comfortable to wear.
Fabric quality – The fabrics are made of high-quality materials that breathe better than most materials used on common holsters.
Comfort – due to high-quality breathable material and lightness, the Brave Response holders is extremely comfortable to wear and use.
Concealable – Highly conceivable such that you can easily tuck it in at the most concealing places.
Safety – This holster has high-quality Velcro and safety straps which ensure that there are no chances of your gun slipping out.
Durability – the holster's materials are of high-quality fabric. This ensures that the holster lasts longer. Your buy decision is consequently justified.
Versatility – This holster is made such that it can hold guns of varying sizes and capacities.
How it feels to use Brave Holster
I have done reviews of so many gun holsters. Yet, I have not come across a holster that enlivens great user experience as this one. Furthermore, I have interviewed many users of various semi-automatic handguns. Their stories are highly insightful.
Users of most holsters have varied experiences ranging from strong rebuttal, to doubtful, to lukewarm. However, when it comes to this holster, most users have a surprisingly excited positive experience.
The following are some of the user experiences I was able to capture, albeit in summary;
Brave users felt free to do their normal activities including fitness workouts.
They loved the fact that the holster doesn't have to be hooked or clipped to anything such as belt or boots. You can have it while in your pajamas or fitness suite. The built-in well-fitting waistband goes around your waist just as a belt would do.
A great sense of lightness.
You don't experience a feeling of being buggy or bulky. The holster is fully tuckable. You can tuck in your shirt if you like.
Most users felt their privacy taken good care of.
Due to its small footprint, it is highly concealable. You can fit it in your pants or untuck your shirt over it. You can still leave it securely unconcealed if you want to serve a subtle visible warning to would-be aggressors
Brave users felt so confident.
This is because when you know that you have up to 3 spare magazines which are safely tucked in your holster, you have no reason to worry.
And much more…
Every waist is properly fitted be it small or large, trunk-shaped or funnel-shaped. Confidently assure a comfortable fit for a waistline ranging from 20 inches to 54 inches
Great comfort and sense of ease since the holster is made of high-quality breathable material.
The forward cant design is highly convenient for a smooth, tactical and quick draw. You just feel assured of prompt self-defense.
Good feeling of safety and ease when you know that your magazines are fitly secured in elastic pouches. These pouches make a tight grip on the magazines without inconveniencing your draw. This brings you such a good experience.
No problem washing. Hands are spared the friction of washing.  The holster is 100% machine washable.
Wear as you like. Be it a kilt, gym shorts, slacks, skirts, whatever – it is all safe and comfortable.
Holding capacity of Brave Response Holster
I have used this holster for a while and have found that it is extremely versatile. Thus, it can hold;
Any semi-automatic handgun
2 spare magazines
Flashlight
The following features ensure an additional boost to your holster's capacity;
Standard police load-out
Minimal printing
Maximum comfort
Types of handguns your Brave Response Holster can carry
Most guns can fit into Brave holster. The following is a list of some of the many types of semi-automatic handguns that your upholstery can handle;
C-Z Semi-Automatic Handguns
Walther Semi-Automatic Handguns
Steyr Semi-Automatic Handguns
Ruger Semi-Automatic Handguns
Hi-Point Semi-Automatic Handguns
Kahr Semi-Automatic Handguns
Colt Semi-Automatic Handguns
Springfield Semi-Automatic Handguns
Beretta Semi-Automatic Handguns
FN-Herstal Semi-Automatic Handguns
1911 style handguns – Ed Brown, Auto Ordinance, Remington, Sig Sauer, Kimber, Magnum Research, Dan Wesson, Ruger, Turnbull, Rock Island, Colt, Springfield, among others.
Browning Semi-Automatic Handguns
Taurus Semi-Automatic Handguns
Sig Sauer Semi-Automatic Handguns
Kimber Semi-Automatic Handguns
Desert Eagle
Walther
Heckler
Koch (H&K)
Smith and Wesson Semi-Automatic Handguns – Excluding C.O.R.E. Models
All these, plus more, just for one holster! It is worth every coin you spend on it.
Key benefits of this special holster
Defensive shooting is the core concept behind Brave Holster. This grants you the following key benefits;
Smooth draw
Forward Cant
Optimal retention
Versatility
Economy – Budget-friendliness
Efficiency
Comfort
Durability
Safety
Privacy – concealable
My Verdict
As you can deduce from this Brave Response Holster review, this is a one-holster-fits-all solution. You don't have to spend your hard-earned cash on multiple holsters to fit different types of guns or stock one or two extra magazine. Comfort, value, and convenience are your guarantees.
Comfort, value, and convenience are your guarantees.
This is definitely the right gun holster for you to buy.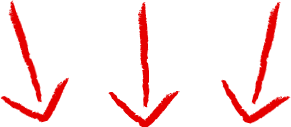 Be Fully Prepared And Ready To Draw Whenever You Need To – Click Here To Check Out The Brave Response Holster Today!