Glossophobia is the fear of public speaking. The fear of public speaking has a negative impact on both your personal and personal life.
Some reviews have shown that the negative public implications of a fear of public speaking include:
Earning potential is reduced by ten percent
The college graduation rate is reduced by ten percent
Promotion to a management role is reduced by fifteen percent.
The fear of public speaking is rooted in a lack of self-confidence. Confidence is not a skill you are presented with a birth. It is a skill that is nurtured and developed. It is also a skill that is open to misinterpretation depending on how it is used. That being said, it is a skill that must be present for a fulfilling life.
Eduard Ezeanu's approach to life is that it is too short to waste. He has observed that a successful life is delayed by limiting beliefs, insecurity or shyness. He has made it his life's mission to address these negative traits. To do so he created a confidence-boosting program. The program is called Conversation Confidence.
Today we shall review what this program entails, its benefits and who should invest in it. Before we get to the product, let's find out more about the program's creator.
Who is Eduard Ezeanu
Eduard is a confidence and communication coach. He has over seven years of practical and professional experience. However, he did adopt this career path out of sheer interest.
The people he has coached come from highly varied backgrounds. They include students, young professionals, chief executive officers and millionaires in over twenty countries spread across five continents.
Conversation Confidence
Conversation Confidence is a two-step communication program. Its goal is to build individuals communication confidence. Cognitive and behavioral therapy and coaching principles are the foundations for all the tips and techniques.
The program comes with an audio guide. It also comes with a pdf handbook.
Program Details
The Conversation Confidence program is built around two of the greatest challenges those in pursuit of speaking with confidence encounter. Erroneous thinking and Self-defeating behaviors.
These two issues are addressed by all the tips, techniques and instructions. Let's look at them in more detail.
1. Counteracting Your Erroneous Thinking
Albert Einstein said. "We cannot solve our problems with the same thinking we used when we created them."
The first step of the Conversation Confidence program deals with the mind. Every single action a person takes is a result of a thought of a series of thoughts they have put together in their mind. If your thoughts stem from a place of inadequacy, it set off a chain of negative events. These events culminate in a lack of confidence.
Thoughts are powerful. Imaginary negative thoughts distort reality. The tips and techniques in this first step address that.
Some of what you learn is highlighted below.
How to identify the limiting beliefs you have about yourself
To deal with an issue you must first identify what it is. This program will take you through a set of specific exercises to pinpoint beliefs that inhibiting your success.
Identifying the source of your limiting beliefs
The next step is to find the true source of the limiting belief. If you eliminate the source you have a better chance of permanently eliminating the limiting belief.
How to counter limiting beliefs
Limiting beliefs will always try to make their way into your mind. Once the old is removed, new ones will rush in to take their place. To prevent this from happening, you will learn specific exercises. These exercises are rooted in psychology and are therefore highly effective.
2. Eliminating Your Self-Defeating Behaviors
Henry Ford said. "If you think you can do a thing or think you can't do a thing, you're right."
The words self-sabotage are tough for many to hear. The second step of the program focuses on who is really in control of your life. Hint – it is you. In your defense, you may not be aware that you have adopted habits detrimental to confident speaking.
Some of what you will learn is highlighted below.
How to identify habits that negatively impact confident speaking and communication as a whole. This section is quite an eye-opener. Many humans live on automatic. Unless someone calls our attention to an issue, we go about blaming everyone for it except the true culprit.
In addition, you will learn why the habits identified above are negative. Reviews indicate that most of the negative habits you have picked up are actually being advertised as what you need to become a confident speaker.
Once you identify the habits that are causing you to be a poor speaker you can get to work on replacing them better habits.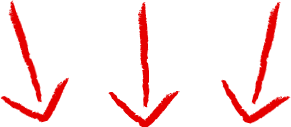 Who Should Invest in This Program
Individuals who experience the following symptoms will benefit from the program.
Frequent nervousness or tension prior to or during conversations.
Multiple silent pauses during conversations.
Struggling to make a positive impression.
Avoid social events or attending them but not interacting with anyone.
This is still a great problem even if you do not appear to struggle with the above challenges.
Skilled and confident speakers are in high demand. If you commit to learning how to perfect your speaking skills, you can channel that skill into a vehicle for making quite a handsome load of money.
Not only that, other opportunities are sure to come your way because confident speakers put others at ease. People will want to always have you around. If you are in the right place at the right time, you will be able to snag opportunities you never even thought of.
Bonus Items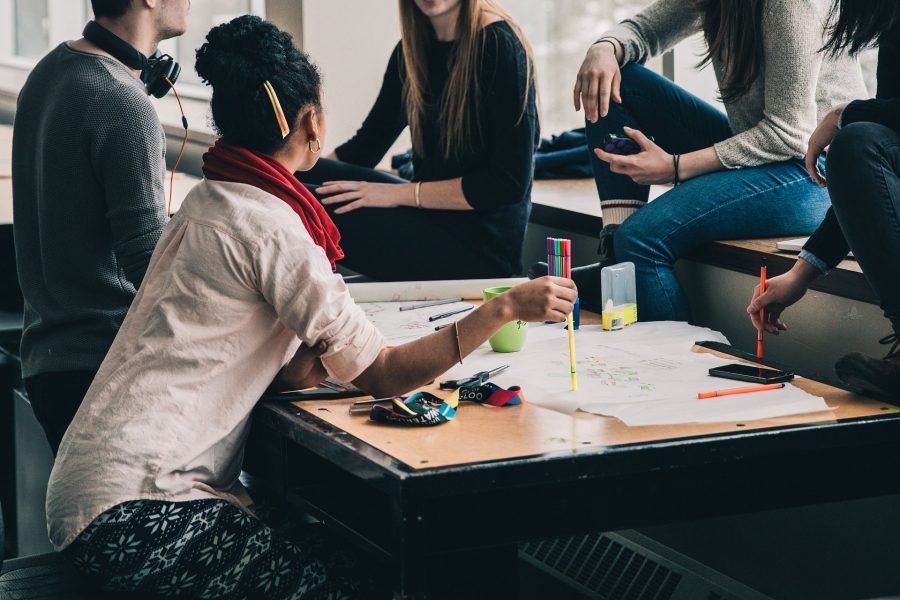 Confident speakers are not just sure about their words. Their entire being oozes confidence. With this in mind, your purchase of the Conversation Confidence program comes with two carefully selected bonus items.
You will find a short write up on each bonus item below.
1. Turn on Your Charm
Charm is a tricky element of communication. Apply too much and you come across like an oilskin salesman. You are aloof or snobbish if you use too little. This first bonus item comes to your rescue at no additional cost.
A charismatic conversation has five fundamental aspects. This book highlights them clearly. Not only will you learn what they are but when and how to use them.
2. Social Life Makeover
Eduard has created multiple programs. One of them is an elite program titled Social Life Makeover. The program runs for twelve months. Each month you will receive three practical audio lessons. They will cover specific coaching on multiple areas of your social life. Included are improving your social skills and raising your inner self-confidence.
This second bonus is one of his most popular programs. Your purchase comes with a free one month trial. If you derive no additional benefits from the Social Life Makeover program, you must cancel the trial before the one month ends. Failure to do so will result in a monthly fee.
Conclusion
I am reminded of a quote by Maya Angelou whenever I review communication products. It says, "They may forget what you said, but they will never forget how you made them feel."
There is a difference between talking and communicating.
Talking
The act of combining words and stating them to another in whatever form suits you is talking. Anybody can do that. Talking is words. We often forget words. Hence that section of the quote, "They may forget what you said …"
Communicating
Communication, on the other hand, is more than words. It involves both speaking and listening. Communication is effective. You hear all the parties involved. Depending on how it is conducted, it creates a negative or positive feeling. Feelings are hard to forget. Hence that section of the quote, "… they will never forget how you made them feel."
Communication is at the heart of the Conversation Confidence program so I confidently recommend it as a great buy.
The range of clients that have invested in this program also shows that this program is extremely versatile. A wide range of users can benefit from it. The added advantage of this is that as you move through life your communication style changes. The way a new college graduate will communicate will vary from the way a fortune five hundred company director would.
There are many programs on the market that claim to help you become a more confident speaker. Part of the research and development for this program had the program's creator trying a whole slew of them. They include NLP, EFT, Sedona Method, hypnosis, meditation, positive thinking, positive affirmations. They did not work for him.
Don't waste your hard earned money and valuable irreplaceable time on programs that have a poor success track record. Go with a proven formula for success.