We like to read about ourselves.
And this is true for everyone.
People are more engaged in the conversion if you are talking about them. And the chances are extremely high that the most positive emotions human beings will experience, when reading something about themselves on the Internet, for example.
That explains why different horoscopes are so popular. Different programs that can interpret your date of birth, your name, nearly everything really. And we love reading such things because they feel personal. As if they are made only for us.
But when it comes to future prediction, such things can even play a positive role. If you know that the day is going to be successful, then it really is going to become great. Because you believe in it with all fibers of your soul.
But what if you have read something unpleasant and negative?
Well, there was one great piece of advice my mother once gave me. Even though she doesn't really believe in numerology, horoscopes and so on, she thought that it is wonderful, if you start believing in the good things your cards predict. But in case they start telling something bad, well…simply ignore them.
That was the best advice. Start believing in good things and ignore all the bad ones.
This is the only right way my mom thinks horoscopes can work.
Do you believe in ancient calendars?
And the things they have to tell you?
Yeah, I know. Maybe you still remember the worldwide scandal with the Mayan calendar. It was promised that in 2012 (according to the calendar) the end of the world will come. This caused quite a panic among a lot of people.
Every single media felt obligated to write about it. Different survival stores earned millions of dollars on people that started quickly preparing for the end. And a number of apocalyptical parties… It was just ridiculous.
But it turned out that a lot of industries managed to make great sums of money on this Mayan calendar.
It is funny. But I you to get acquainted the Mayas one more time.
This time without awful predictions of the end of the world. You will now have the opportunity to get to know your own personal calendar. And, ultimately, your destiny in this Universe.
It is called the Cosmic Energy Profile. It is based on Mayan signs and calendars. And will help you find out your sign, based on your date of birth. Now, you may be skeptical about this whole thing. So am I.
But I do believe that the configuration of the planets and stars on the moment of my birth somehow influence my whole destiny. In the end, we all live under the same Cosmos, but the obstacles that we were born under are absolutely different. And that is beautiful.
By the way, there is one other thing I believe in. All the predictions are nothing more but guidelines to your life. You will then have the opportunity to follow them or to change your whole destiny. And that is what makes the clues from the Cosmic Energy Profile so interesting.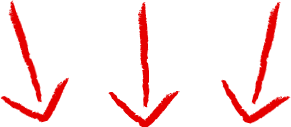 Click Here To Learn More About Your Cosmic Energy Profile And Learn How You Can Use It To Determine Where You Need To Go Next In Life!
What will happen next?
Ok, so what the website will ask you to do next is enter your date of birth. Along with your name and email address.
And then you will immediately get access to something a bit complicated. But let's try to work it out together.
According to the Mayan calendar, every person has his very own Galactic signature. It is determined by the universal energies that were present during your birthday. And it consists of two main parts. Those are your Day Sign and your Galactic Tone.
Your Galactic Signature, that is made out of these two things, represents your inner being and your character. And also your outer representation to the world around you and to the people that surround you.
What is really cool is that there are 260 possible Galactic Signatures. The 20 existing Days Signs multiplied by the 13 available Galactic Tones. And that means that less than half of a percent of the world's population has the same Galactic Signature as you.
Quite impressive, right?
The Cosmic Energy Profile will now start telling you who you really are and what you were meant to accomplish during your lifetime…
The Day Sign consists out of two words – color and a symbol. First, the website will explain what your color means.
There are four colors within this system: Red, White, Blue, and Yellow. They represent a number of things about you. For example, the role you play in the Universal Creation Process (something pretty important, don't you think?).
Remember that all colors play a role in your chart. But there is your personal, primary color. That one represents the biggest aspect of who you are.
Next, you will be offered to read about your Galactic Tone.
It looks like my tone is RESONANT. There is a whole page of information about yourself that you can now find. And I must admit that the absolute majority of it is 100% correct. Personally for me.
Firstly, I was told about my attitude to work, a few things about my intellect and emotions. All in all, about the things that lie within. Then I could read about my relationships with other people. What people I like to include in my social circle and what kind of people like me.
And the last thing that you will read – is about your destiny in this world. What you find challenging and what is important to focus on.
Remember I said that the Day Sign consists out of two parts?
We have already talked about color. What comes next is the explanation of your symbol.
Mine appeared to be the Sun. There is a disclaimer at the beginning of the page that this particular information is the most important you have read so far.
I must say that the amount of information was impressive. I can't remember the last time I have been given so much absolutely for free.
And everything said, once again, was completely right. Even though some of the facts about my personality were unpleasant to admit, but come on! We are all not perfect. But when it comes to the Cosmic Energy Profile it really does make you feel special and even magic.
But you have the opportunity to have an even deeper look into your Cosmic Energy Profile!
As soon as you buy the ridiculously cheap access, you will be able to review tons of information about yourself. What a great way to spend your evening, no? 🙂
You will get a personal destiny chart. And here are only some of the things you will be able to reveal:
1. Your Guide Kin
Now, don't worry. All these strange words will be explained and everything will become as simple as it can be. So, this particular Kin is extremely important, as it represents your higher self.
It will show your individual and your families karma. And will help you to make the decision that will influence the rest of your life! So make sure to choose the right direction.
2. Your Occult Kin
This one is my personal favorite. But after reading the reviews, it starts getting obvious that the majority of people adore this Kin as well. Because it is something like your 'super power'!
After you figure out what this thing really is, you will start to notice truly magical transformations in your life.
3. Your Antipode Kin
This is the universal power that always challenges you. And that is a great thing! Because this Kin will help you to become the nest version of yourself.
Until you fully understand your antipode, you will continue fighting it and spending a lot of energy. But as soon as you get close to it – it will become your biggest strength. By the way, this particular Kin represents the masculine energy
By the way, this particular Kin represents the masculine energy in you and also has an impact on your relationships with men. Just saying.
4. And there is so much more to discover!
Still doubting?
Of course, the amazing reviews might not be just enough for you to believe in the Cosmic Energy Profile. But the creators have got your doubting soul covered on this one as well.
You will be getting an absolutely free 7-day trial program that you can cancel any time!
It is a trial membership that can later be upgraded to a monthly one. Yes, there are a couple of different memberships. Some are monthly, but others can be daily. And these ones are highly recommended because you will be able to influence every single day of your life.
Imagine being able to predict all the changes in the universal patterns and making them work for you and with you.
This is a chance that can change your life forever. And you know for yourself – you totally deserve it.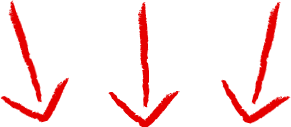 Get Your Cosmic Energy Profile Today And Find Out What It Can Tell You About What Your Destiny Holds!