Every person wants to be a millionaire. How have many TV shows come and gone just to give that opportunity? Those TV shows have steep winning statistics, though. What's more, it is unbelievably crazy to see that people can go out of their way just to be a millionaire.
I know I will give anything to see my bank account fatten up. But has it ever occurred to you that gaining all you want is within your reach? That you just need to tweak some settings in your head?
Bill Gates made numerous errors, Steve Jobs never gave up, and even Facebook's creator, Mark Zuckerberg, experienced many failures too. What made them what they are now? All of these men represent determination and will to gain a better life. What did they do that made them so rich? Is it something in their mind?
We all want to get rich. We need that extra push money provides to keep ourselves happy and satisfied. Some people may not admit it but you need the presence of money to be happy, too. Money never was the root of all evil. It is the pursuit of it.
This review will show you the ways of the book called Cracking the Millionaire Mind by Steve Jones. Everyone is excited to see how this turns out, maybe even you! Who doesn't want to get rich and rise from the hardships? Stick around to see what this and other reviews think of the book.
A Little Background – The Secrets to Be Revealed
The book, of course, has a story of why It was made. Steve Jones, a clinical hypnotherapist, wrote the book to expose the secrets of wealth. It turns out that the book doesn't really give you the ways of making money.
What it actually does is to make your mind understand the secrets to keep yourself wealthy. In fact, even the product site tells you these secrets. Bluntly, they said that money is not the paper you see on your wallet or the digits on the bank account.
So, are they crazy? Is this a scam? This is a legitimate product. Still, it shows you that effort and money are separate things. If effort draws in the equal amount of money, don't you think the world should be rich by now?
Then, understand that not everyone needs to exert a lot of effort to gain a lot of money. Rich people know and understand this principle and so you must, too.
Another thing this book tries to prove is that you do not have to chase money. People all over the world keep on racing themselves and exerting a lot of effort to gain more money. Hence, the endless rat race.
Rich people don't need to play as rats because they know that they just have to place themselves correctly. Think of it like this: Would you rather get water from a well or from a flowing river? You would choose the way which doesn't need much effort.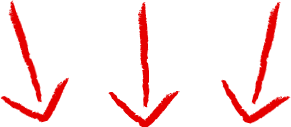 Get Cracking The Millionaire Mind Today By Clicking This Link, And You'll Learn How Millionaires Think And How You Can Use It To Improve Your Life!
What Are the Ways to Become a Millionaire?
Steve Jones beautifully states the different ways you can earn a million. These techniques don't include holding anyone at gun or knifepoint. You need to let the limits of your mind free to learn these techniques. Cracking the Millionaire Mind shows you the different techniques to master the following:
Rich people think differently about "paying" people.
We have to admit. Many of us only work for the compensation and not the thrill of the work. Either that or most of the time, we do what we love but not get compensated enough for it. You'll learn how to correctly position your mind about "paying" and "getting paid
You will discover what is holding you back.
Bad habits, bad mental state, and negativity. Some of these hold you back from getting more money. You need to believe in your potential and destroy those barriers. Steve Jones even urges you to stop your urge to buy many things out of impulse. Many of us do it and we are guilty of it. Maybe even the guilt holds us back, don't you think?
The "spiral" as referred to the book. This continuous motion keeps the rich people rich and poor people poor. Surely, you must learn how to get out of the bad side of the spiral and spin your way to becoming a millionaire.
Your weaknesses and how you should defeat them. 
Everyone has a weakness for every aspect. You may be a good piano player but you may still miss a hard note or passage. Becoming rich makes this truth clearer. Certain weaknesses keep you from earning the most from what you do. As a result, these leave you vulnerable to attack and money loss.
How does the book do it?
Many people were alarmed by other reviews when they said that Cracking The Millionaire Mind involved hypnosis. Well, first: a book cannot hypnotize you. Second, you need to read things so you'll be really focused. What hypnotism does in this sense presents a much broader way of thinking.
It allows you to unlock parts of your mind to achieve certain "impossible things."
It involves being very confident. 
In the face the adversity, you need to learn how to be still. You should have the confidence and bravado to face them head-on. Turn those moments of weakness into moments of money-filled bliss.
It involves developing your insight. 
Donald Trump and his co-billionaires have great insight when it comes to money predictions. With this book, you'll be able to foresee decisions that involve money and their respective outcomes. As this happens, you develop a greater strategy for the upcoming downfall or uprising.
The book teaches you to work smart, not hard.
This is where being witty and smart beats effort. Why make yourself suffer? Imagine this: why will you push a big box when you can install wheels under it? Most rich people are smart. They value efficiency.
You don't instantly gain money, however, you gain the means to earn much of it. No one can steal your knowledge. It cannot go bankrupt, either. The beauty of the book extends to the fact that you can be a millionaire and broke as many times as you want to.
What we noticed
The book has certain techniques that make it more convincing than any other book out there. These techniques may as well be great and dumbfounding at the same time. Here are some of them:
The book uses written hypnosis techniques.
Well, to be fair, the book was written by a hypnotherapist. Because of that fact, you gain the best kind of suggestions and brain rewiring. You do not only keep yourself relaxed, but you also bring more to your mind with the techniques, tricks, and opinions.
Famous people were the author's clients.
You'll have to be able to read the book in full to see who they are. But the fact that some of them are really famous (some of them even went on TV and Newspapers) means that this program works!
It doesn't use and work like magic.
Hypnotherapy is real. We have tested these techniques and tricks. They do work! It will take practice, though. Rome wasn't built in a day and so you should take it slow and easy. Take the fact that it doesn't use magic. That means it can happen in real life.
Some of those involved in the review of this book actually gained more fortune. Yesterday, they were driving boring sedans. Today, everyone has an SUV parked around the corner. Now, wouldn't you want that?
So, what can you learn then?
This book gave our team a great experience when it comes to thinking differently. Many had been able to grab more opportunities and turn them into reality. As such, we definitely recommend that you buy this book. But what did we learn?
We learned that effort is not equal to money. If money was directly proportional to effort, then everyone would've been rich by now. The reality is that the people around you are not.
You, however, still have the chance to change this fact. You will learn how to work efficiently and place yourself correctly in the rain of rewards.
Lastly, we made it a point to the team to be confident in any kind of situation. What pulled us back was the fear of making the wrong decisions.
We simply needed to jump out of the boat and soak ourselves in the river of money. It also made us insightful. We can now foresee the different outcomes of the decisions we make in our lives.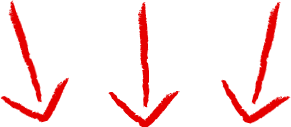 Start Thinking Like A Millionaire To Become One, Click Here To Get Cracking The Millionaire Mind Today!