Simply stuck
I believe everyone has a dream; dream of becoming and being something. From early childhood, we project our deepest desires and wishes into the night sky, counting stars and hoping that we will one day shine just like them.
Some wish to be astronauts, others want to be doctors or lawyers. Some have a gift for singing or painting.
But as we grow up, our dreams fade away. However, they don't completely fade away. People often say: "You know, when I was young I wanted to be …" as if that was only a dream. Unfortunately for most people, it stays a mere dream, a shadow in the past.
Reality hits so, we say. "You have to face the facts" and accept the everlasting status quo. But what facts do we accept? Other people's facts? Just because they don't realize they dreams that don't mean we can't realize them, right?
We accept the mediocrity, the norms and the generality of life, and we keep living our lives in a way we never dreamed of living. More importantly, we give up and surrender to doubt. Courage, that is what we miss. Courage to step outside the box, to get out of our comfort zones.
What is the point of being a bird if you want to live in a bird cage, not being able to spread your wings and fly?
Not accepting the general reality
Successful people are unique, their points of view are unique and their perspectives are different. They don't accept the pre-made reality, they make their own reality. More importantly, they manifest their dreams into the reality the inhabit and change that reality forever.
Indeed, we shouldn't settle for things we find insufficient or inadequate. No, that is a way downwards. What we need is to go up the hill, where the view is unbelievable and amazing. However, no one can't deny the fact that climbing the mountain is an easy task.
I believe that there are two things that separate those who live their dreams and those who dream their lives: courage and will. Being brave enough and having a strong will to realize your dreams no matter what is not a luxury. Yet we perceive it that way.
Where did it all go wrong?
This is a very particular question. Some people give up on their dreams as soon as they stumble upon a first obstacle, others give up halfway through. And the obstacles are particular too because some are harder, and some are easier to overcome.
On the other hand, successful people, whether they are world class surgeons, businessman or singers, overcome every obstacle. And here is the thing; they overcome them on daily basis. They put them selves in uncomfortable positions because they will come out stronger out of those situations.
And the more you go up, the thinner the air gets, as the pressure builds up. We are afraid to look back because it is a long fall, but we are also afraid to look up, scared of the idea that we won't make it to the top. Then we stop and look for sanctuary, a warm cave where we can rest our bodies and minds.
Warmth and fire hypnotize us, and very soon we forget where we were going, what was our director, and why did we even try. Very soon we accept the new version of ourselves, a weak version, one that seeks shelter and security, instead of challenges and goals.
How do we reclaim our original selves?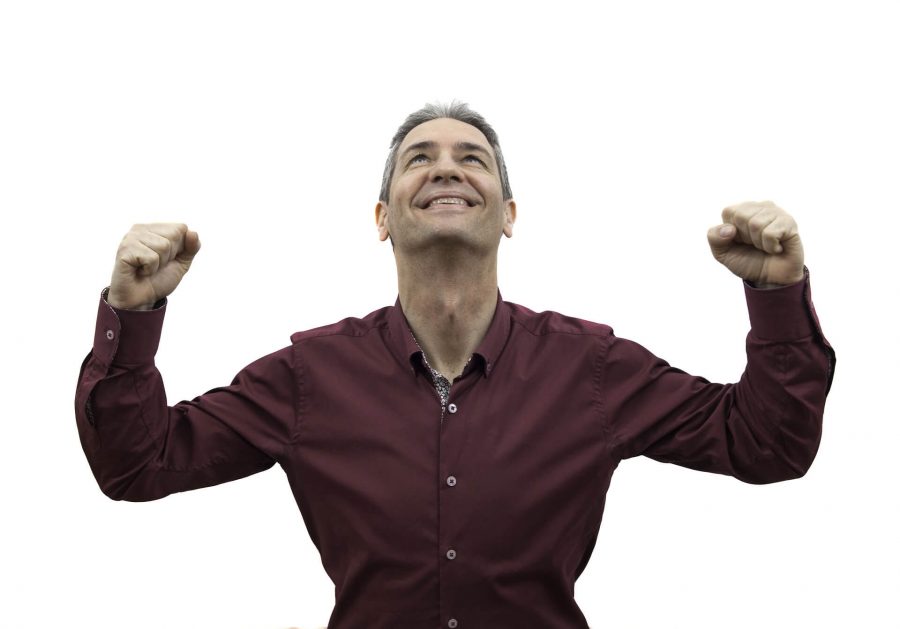 Now, this is a hard part. Giving up on your dreams is easy, but getting back on the right track to achieve them is very hard. This is due to the fact that we've already tried and failed, and trying again can be double harder.
Picture a state of constant insecurity and anxiety, backed up by fear of failure. Maybe you can relate to this state (I most certainly can). It is even worse if you feel like you already tried everything you could to achieve your goals.
Maybe you even took some leadership classes or had sessions at your psychiatrists or gurus. But know this; every human being as a potential to do great things. And while I'm not the expert in this field, I know someone who is.
Her name is Kristen Howe, and her solution to our problems is Go Big Now!
Maximize Your Dreams And Become Bigger Than You've Ever Thought Possible Starting Today – Click Here To Go Big Now!
Who is Kristen How?
To tell her full story, I have to go to the point when she was just an average person. She also failed to realize her dreams. Moreover, she made some drastic mistakes that cost her money, time and energy that she could have spent on the things she wanted.
She was literally at the bottom with a maxed credit card debt, in a state of constant anxiety. And then, out of desperation, she decided to email one personal development author and coach, asking for his advice. He replied almost instantly and hired her to be part of his sales team. And just after two months, their profit skyrocketed.
She even got into the performing again (Broadway). After 2 years of working with the sales team, she decided to try on her own. Remember what I already said in this review, about successful people? It takes courage to go even further!
After that, she coached thousands of businessmen and worked in many areas, such as marketing, management, fitness and personal development.
So what is her secret?
Go Big Now!
Go Big Now is Kristen's ultimate, personal guide to success. Note that this is not just one of those reviews that promise stars and the moon; no, this product will help you get them but will not get them for you. It is not a magic trick or smart pill you take; it takes time and effort.
With Go Big Now you will finally feel unstuck, unshackled from your everyday existence:
You will discover exactly what drives you
It will reveal the pathway to wherever you are planning to go
Uncover your true purpose and learn how your passion is the solution to your problems
Learn how to build your "Passion to Profits" guide plan
Discover your hidden advantages and harness the power you hold within yourself
Go Big Now VIP membership
Everything is happening here and now; that is the premise of this program. Naturally, it is up to you whether or not you will buy this program. Just now that the VIP membership has a lot of useful features:
It will give you the clarity and reason to discover your purpose in record time
Hand you a step by step inspired action plan that will lead you to your ultimate goal
Lastly, the success is guaranteed to you because you will be stranded with the mindset of success and accountability
All in all, you get 12 VIP Action Modules. They are designed to get you straight and set you on the path of life you always wanted to walk. These modules are very user-friendly, giving you step by step instructions and tips on how to change your life completely.
You will also get 1 Bonus VIP Action Module. This module is designed to keep your mindset in check, making sure that you don't fall off the rails ever again.
Bonus content
Despite the fact that Kristen's success strategies are effective on their own, she sincerely wants you to succeed. After all, she relates to all of us and has probably experienced some hard and hurtful things in her life. For this reason, she is giving us a 3 bonus Boosters.
Go Big Boost #1: Monthly VIP focus and action call with Kristen
Many people have benefited from this feature and really highlight it in their reviews. Every month you will get on the phone with her and communicate about how you can improve your results.
You will:
Free yourself from lack of focus
Stay on track with clear Action Plan
Stop guessing and discover system that is proven to work
Go Big Boost #2: VIP answers and Accountability
Every month you will converse with other VIP members, share your questions and ideas.
You will instantly remove obstacles and hear the answers to deal with anything that is holding you back
Be accountable, set goals and achieve them each month.
Forever break the vicious circle of procrastination
Go Big Boos #3: VIP action and Greatness library
VIP access to 7 books that will give you results faster than you ever imagined.
Also, access custom picked tools that will make you invincible
Have an unfair advantage with your personal Greatness library
And last but not least, you will finally discover the Sucess Matters in Go Big Now program
To conclude, you can't really go wrong with this program. It is a very effective and efficient way to finally live the life you always wanted to live but just didn't have the right guidance on how to achieve it.
Rediscover your will and courage and steer them in the way you want to go: the rest will follow!
Go Big Now By Clicking This Link, And You'll Find Your Passion And start Living The Extraordinary Life You Deserve!