When you wake up in the morning, what is the first thing you usually do?
If you are like most people, you probably do the usual routine: get up, stretch, brush your teeth, etc.
But what if I told you that by changing your morning routine, you could jump-start your day and gain more motivation and energy to last you until the evening?
Many of us simply are not morning people. We have all seen those people who walk into the office with a smile on their face, lit up with energy, and ready to get things done with all the motivation in the world.
These individuals did not become this way by accident. Many of us like to think that morning people are a strange species of people who were simply born that way, but the truth is that they learned this habit.
When you wake up in the morning do you wake up feeling a sensation of dread or anxiety? Do you often hit the snooze button several times and contemplate calling in sick for work? Does the simple thought of Monday morning put a knot in your stomach and immediately kill your good mood?
If this sounds like you, there is good news for you. You don't have to start your days off like this any longer. In fact, your current mindset is the result of past habits that can easily be changed to make way for more positivity.
Now, what if I told you that according to statistics, morning people are known to be more successful in their professional lives and lead happier social and dating lives as well?
Some of the world's most successful people are morning people, Oprah Winfrey, Steve Jobs, and Sting is just a few of those individuals.
If you would like to know the dramatic and long-lasting benefits a change in your morning ritual can bring, read on. Keep in mind that this could have the potential to change your life.
The Morning Ritual Mastery Program
There is now an excellent product out on the market developed by a man called Stefan Pylarinos. His program is a 7-day morning ritual training program designed to show you how to wake up each morning in a way that will fill you with motivation, energy, excitement, and joy.
The purpose of Stefan's program is to take charge of the most important part of your day, the morning, and by doing so, begin improving the quality of your life and make yourself a better person.
Not only does this program focus on your morning routine, but it also helps you analyze your life from an outside perspective and improve the areas that call for improvement.
The program is set up in a very easy way. You simply watch a video or listen to a new audio track each day and then follow the outlined action steps in the lessons and worksheets.
it is really that easy, but the benefits gained are truly intense and beneficial to all the areas of your life.
It is also worth mentioning that Stefan's product is easy to use, affordable, and most importantly, Stefan himself donates 10% of his profits towards building a school in a third world country.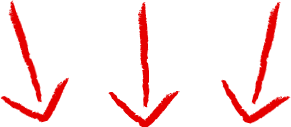 Get Morning Ritual Mastery Today, And Develop A Ritual That Propels You Into Success And Forces You To Take Action – Click Now!
What does the Morning Ritual Mastery Program Consist of?
Stefan's program consists of daily video/audio lessons, worksheets, and exercises to do on your own after the lesson. The program is made up of a 7-day plan and each day focuses on a specific topic to help you put together the right morning routine.
Below is an overview of the topics and methods taught each day:
Day 1- Introduction to Creating an Empowering Morning Ritual: 
In this lesson, Stefan walks you through the principles of creating an empowering morning routine to manifest joy, abundance, and success in your life.
Day 2- Practical Ritual Creation: BODY: 
Here you review a 3 step program that focuses mostly on the physical body. You will then learn how to create a morning routine focusing on giving your physical body vitality, energy, and long-term health benefits.
Day 3- Practical Ritual Creation: MIND: 
After focusing on the body, you move on to the mind. Here you will look at methods to create beliefs and emotions to support a more successful life. this lesson will consist of affirmations, meditation, and mental exercises.
Day 4- Practical Ritual Creation: SPIRIT: 
On day 4 you will focus on methods of a more spiritual nature and review morning routines related to daily gratitude rituals.
Day 5- Putting it all Together:
On Day 5, Stefan shows you how to bring everything you've learned on the previous days together to create a repeatable, step-by-step empowering morning ritual. Stefan also shares a practical example of one of his own daily rituals for you to use as an example.
Day 6- Your Guided Morning Rituals: 
Here Stefan will provide you with another simple morning routine that he personally uses and guide you through the exact process of 15, 30 and 60-minute rituals that you can watch or listen to every morning in order to create an extraordinary day.
Day 7- Creating The Habit, Making It Last: 
During this final session, Stefan talks to you about how to make your morning ritual last and how to make it a permanent habit. He provides tips on how to stay consistent with your routine and also provides you with a special 30-day challenge to get you started on the right foot.
The Relation between Success and Morning Routines
The Morning Ritual Mastery Program is based on the idea that successful and happy people all share similar beliefs, habits, emotional patterns and behaviors that they do every morning. Through Stefan's extensive research he has discovered that many of the world's most successful and famous people have similar habits upon waking.
His theory is that if someone is successful in their life, then there are consistent things they are doing in the morning and throughout the day which are setting them up for success.
They have also developed habits and belief systems that perpetuate their quality of life. In a sense, many people aren't just simply born with motivation, confidence, energy, and joy. They are harnessed through daily habits and mental exercises.
Stefan backs up his theory by listing examples of successful people and their daily routines directly on his website. Below are some examples of various successful and well-known figures and their unique routines:
As you can see, the mindset in which you start off your day is key. It influences the rest of your day and sets you up for more positive and joyful experiences.
What are the Benefits of Taking this Course?
When you buy your full membership and sign up, you get instant access to Stefan's groundbreaking methods. But before signing up, it is also important to take a look at the positive and negative aspects of this course.
Below are a few positive points about the Morning Routine Mastery program:
The course comes with videos, audio clips, and worksheets. Everything you need is included on the website and there is no need to purchase additional materials.
The course is highly user-friendly and easy to use.
You get to learn simple tips, techniques, and methods to "reprogram" your mind and establish new and more positive habits.
The program allows you to develop motivation, energy, and physical vitality.
It helps individuals overcome certain traumatic past experiences.
It helps develop a more optimistic mindset and boost your overall self-esteem.
If you decide that this course is not for you, you are promised 30-day full money back guarantee.
Negative points:
This is an independent course that you will work on entirely by yourself. All motivation and time management for this course is completely up to you.
Dedication and consistency are needed in order to see results. If you have the tendency to procrastinate and not follow through with things, this might not be the course for you.
In Closing
If you want to start feeling more fulfilled and lead a life filled with joy, passion, confidence, and success, the Morning Ritual Mastery might just be what you are looking for.
Not only will you see improvement in your personal life, but you will learn how to achieve and maintain motivation as well as physical energy and vitality.
The various reviews and positive testimonials are proof of this program's success, but as previously mentioned, you are guaranteed 30-day money back guarantee, if you feel that this program does not live up to your standards.
But keep in mind that in order to achieve the best rewards, you must be consistent and dedicate a few minutes a day to this program. This is not a program for fast or instant results. This is a gradual process that brings permanent and long-lasting results.
If you are serious about bringing a dramatic and positive change to your life, sign up for Stefan Pylarinos' Morning Ritual Mastery program.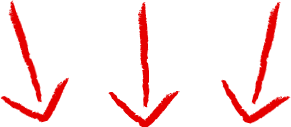 If You Want To Be A Successful Person Who Has Developed Morning Ritual Mastery, Click This Link Right Now!