I don't know how about you, but in my social circle, no one really cared about their health. Ain't nobody had time for some kind of a fitness routine and when it comes to food… Well, let me just say that the faster you could actually cook the product – the better. We had no idea about what healthy smoothies or acai bowls are.
But things have changed drastically throughout the last few years. Practically everyone became fitness crazy. I mean it! Everyone seems to have some kind of routine that should keep them in their best state. And sometimes it seems like (to be completely honest with you) that there is some sort of stupid competition between all of these health addicts.
I would name this competition: who has the most strange methods of supporting their health? It looks like a simple vegetable and plain meat diet is not popular any longer. You have to try and get your hands on the exotic products that grow only in one place on Earth.
Even simple yoga sees to not be 'classy' any longer. There has to be a twist on this kind of fitness routine. Otherwise, nobody wants to stick to it. That is why we are full of people around us that go out to exercise in the middle of the night (it appears to be an effective workout) or people that eat things that I can't even name, that's how difficult their names are.
Where did the old, but incredibly effective rule go?
The simpler – the better.
Don't know how about you, but the things that I found work the best for me, are actually incredibly simple workouts and a basic healthy meal plan. That's quite it.
Well, maybe not…
Another extremely important ingredient for overall amazing well-being is, of course, your mental state. The way you feel psychologically. Is there anything that bothers you? Can you fall asleep easily? Or are there these annoying thoughts that keep you staying alert? Maybe you find it difficult to relax. And that is no surprise. In our era of technology and social media – there is always something working right next to us. We have the urge to always be online and stuff like that.
That basically means – no privacy. No truly 'your' time to relax, reflect and simply breathe. Moreover, we are always on the go. Because we feel like that if we stop – we are going to be dragging behind. Who am I kidding? Even if you are walking, it still feels like you are not trying enough. You have to run, in order to stay up-to-date.
And when it comes to getting ill… Well, we simply can't afford to miss even a day out of our busy lives. That is why we are usually ready to take anything it takes to get back on the go again. This is the exact time when you start throwing harmful medications into your body that promise to get you back to life as soon as possible.
But the truth is, that if your body became ill in the first place – it is its way of telling you that something is wrong. And that at least a couple of days of relaxation are necessary. But, unfortunately, now we rarely listen to our bodies. Because we are focused on hearing the rhythm of the city that we live in…
What I propose to you today…
Is to STOP. At least for a minute.
Natural Synergy – Vibrant Health without Harmful Toxins.
I was so genuinely excited to find out about this website because it appeared to be nothing of what I thought it would. Oh, another program that another groundbreaker wants to sell us. But the truth is – that Natural Synergy is the complete opposite to that!
There surely is a special course that you can buy. And it is terrific. If you don't like to believe the reviews and like to try out everything for yourself – do that. Because the results are amazing. The program is created for healing pain. Basically, any kind of pain. Whether you have chronic back pain or you just want to quickly fix a headache – Natural Synergy is great for everything.
I feel like especially in the painkillers industry there are so many chemicals and toxins involved. Mainly, because everyone wants instant relief. That is why all the pharmaceutical giants add different substances to the pills. So that you get an immediate effect. But the truth is that in the long run – the effect is going to be quite the opposite. Starting from terrible side effects and ending with the accumulation of all these toxins in your inner organs. Does it sound great, right?
There are a couple of reasons why no one actually knows about the natural solutions to pain (because there surely are such things). The first reason is that a lot of people think that only exotic and extremely expensive products can really help. Because of that, they prefer to buy the pill that is guaranteed to work and will not cost you a tiny fortune.
The truth is that, certainly, there are some exotic and rare products from far away islands that really can be used to cure pain. And the price of them will be higher, because of transportation and so on. But, frankly speaking, there are products that can be just as effective that you can find at your local grocery store! Moreover, you could have even been using them already on a daily basis! And these products are certainly not expensive.
The other reason is a bit more global and even frightening. Do we need to review here how the pharmaceutical industry works? Of course, we all know it somewhere at the bottom of our hearts. All the pills, medication, and treatments that the industry supplies us with are actually not curing you. They are just fixing the symptoms for a while so that you can feel relief for a couple of days.
But then the pain has to come back. And all that is done so that you will return to the apothecary and buy the medical treatment once again. Because you remember how it brought you some relief, right?
This is a completely wrong approach!
Healing should be done in a different way. By eliminating the root cause, for example, not the consequences.
And that is exactly what Natural Synergy will help you do!
Does Natural Synergy Really Work?
You can have a look for yourself at the amazing reviews from people all over the world. But the complete truth is that the brand is not only about a natural way to cure your pain forever. You will be getting so much more!
First of all, the whole website is incredible. Its purpose is to create a healthier and happier world by changing the little things in us. By making us want to change the little things. The amount of material really is fascinating! You have the opportunity to read fun and educational articles about so many interesting things. Of course, on the topic of health. But, let me tell you, keeping up with a healthy lifestyle has never been so exciting!
Moreover, you will also be getting a whole family of people that are just like you. Support, communication – it's all there. Because sometimes all you really need to know – is that you are not alone on the path that you have chosen.
Is Natural Synergy Just a Scam?
You know, asking such a question actually feels a bit insulting, to be honest. The truth is that the whole concept and idea behind the website is so pure and real – that I didn't even have thought about it is just a fake bubble or something of that kind.
By the way, I forgot the most important bit (for a lot of people) – the absolute majority of the materials on the website is completely free of charge. In fact, all the articles can be simply read just like on any other webpage. And you would have to spend something only if you want to get to know the secret about how to naturally cure pain forever. But, let me just tell you, it is so worth it!
As soon as you make Natural Synergy your everyday friend – you will start noticing the positive changes that are happening to your body, mind, and soul. In fact, you wouldn't even have to do any kind of exercises to get to feel that! SImply going through some of the articles will make sure that you have charged yourself with positive energy and that you have taken at least a minute from your busy day to relax and devote some time only to yourself.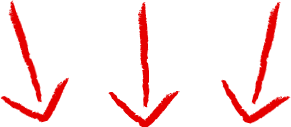 Achieve Natural Synergy of energy inside your body with the universe – click this link to get started using this powerful manifestation program today!