[ratings]
People embark on a long and exhausting journey to make it to the top of the social hierarchy.  Everyone wants to win the race of life. Some people want to scale up the corporate ladder while other people want to expand their businesses. Still, there are people who want to devote their entire time to their children's studies and careers.
Young people want to ace their studies and earn a respectable social position. People are so engrossed in the hustle bustle of their daily lives that they rarely get to enjoy living. Leading a life of constant struggles gives rise to negative thought patterns that prove detrimental to mental health.
Australia's neuroVector has come up with a highly proven technology that will help you to break free of the negative mindset and live life to the fullest.
About neuroVector
neuroVector is a Sydney-based research facility that was founded by Albert Moroney. He is also its current CEO. The organization is situated close to the University of West Sydney. Researchers working at the facility enjoy the key advantage of working closely with universities that conduct research on neuroscience.
The company is strategically located close to Australia's key universities that are conducting research on neurotechnology. It's scientists collaborate with university researchers as well as they carry out independent research. Their main goal is not only advance research but also make the benefits available to the people on a commercial basis.
A significant portion of the organization's earnings is used to enhance and advance the research activities. In this way, it does not need to depend on third-party organizations for funding their research.  The neuroVector Brainwave Synchronization audio technology is the result of the research team's hard work and perseverance.
neuroVector Brainwave Synchronization Audio Technology
We are responsible for creating our own universe.  It is basically our thoughts that dictate the way we behave.  Our mental state becomes tumultuous if we have traumatic memories. It is important to note that our memories are made up of thoughts and any past trauma causes us to repress our thoughts.
These repressed emotions give rise to a toxic mind that is usually in a state of hyper-excitement and a state of depression. Since negative thoughts and feeling feed on each other, our thought-processes go in a state of a vicious cycle.  Ultimately, the brain is programmed to think negatively.
The negative thoughts give rise to mental blocks and crippling mental illnesses. The technology aims to remove these blocks by changing the electrical impulses or brainwaves through which brain cells communicate with each other.
What Are Brainwave Frequencies?
The technology makes use of five important brainwave frequencies, namely Delta, Theta, Alpha, Beta, and Gamma. Our electrical impulses in the brain operate in one of these frequency ranges. Delta operates in the frequency range of 1 Hz to 4 Hz and it helps to achieve a state of deep meditation. neuroVector technology helps you to achieve this state even while you are awake and meditating.
Theta waves are in the range of 4z to 8Hz and they help you to achieve a state of relaxation.  Alpha waves are in the range of and they indicate a state of alertness. Beta waves operate in the range above 12 Hz and they are associated with deep thinking. Gamma waves operate in the range of 26-100 Hz and they are associated with a higher mental activity.
Benefits Of Modulating Our Brainwave Patterns
The technology will help you to achieve the brainwave patterns that match the brainwaves of great artists, spiritual gurus, investors and other achievers from different spheres of life. In fact, the technology supersedes the binaural beat recording technology that motivated pioneering research in neurotechnology.
The change in the brainwave pattern will help you to attain a higher level of consciousness. It will cleanse your mind of negative emotions and the positive thoughts will help you to beat stress, gain energy and improve mental power. Moreover, it will help you to get a good and peaceful sleep without any disturbances.
How Does Technology Work?
The neuroVector Brainwave Synchronization audio is recorded by recording the electrical impulses found in the brains of volunteers who are highly accomplished people. These are the volunteers who have attained higher spiritual consciousness and they lead their lives with peace and tranquility.
The electrical activity is recorded by placing electrodes on the heads of these volunteers and obtaining an electroencephalogram (EEG). Researchers use an advanced technology called magnetoencephalography (MEG) for scanning the brainwaves.
The recorded scans are fed through a series of amplifiers to produce sounds that match the frequency of the brain wave. Listening to these sounds makes your brainwave synchronize with the brainwaves emitted by the intelligent volunteers.
The electrical impulses in the brain are modified in such a way that the mind is filled with positivity and energy.   The technology mainly improves brain power by using the following mechanisms:
Achieving Brainwave Synchronization
Scientists have successfully proved that our brain can be synchronized by a rhythmic stimulus. Our brain has the capability of fine-tuning its own electric cycles based on the music or frequencies that it listens to.
Binaural beat frequencies are used to stimulate different parts of the brain to work together in harmony. neuroVector technology is more advanced than binaural beat simulation because it stimulates right and left hemispheres to synchronize with each other for greater efficiency.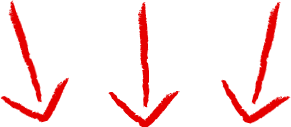 Click Here To Get neuroVector Today, Let Go Of All The Negative Beliefs That Are Holding You Back From Your Dream Life, And More!
Stimulating Hormonal production
Apart from synchronizing the brain's hemispheres, the technology stimulates the production of human growth hormones like DHEA (dehydroepiandrosterone), and melatonin. These hormones help in combating aging by reducing muscle loss, controlling weight gain, fighting diseases and curbing stamina loss.
 Increasing Self-awareness
Most of the decisions that we make are the result of our subconscious thinking.  Many of our actions are nothing but our unplanned reactions to outside stimuli. It is important to take actions calmly and with proper deliberation.
The technology helps you to become self-aware and handle situations pro-actively and peacefully. The technology ensures that you will not take actions under the influence of negative emotions.  It helps you to go in a state of deep meditation without extensive practice.
Eliminating Information overload
An advantage of the organic synchronizer is that it helps the brain to energize by developing new neural pathways. Information overload clutters your mind and it fatigues your brain. A tired brain can never generate new ideas and learn new things.
Famous scientists like Albert Einstein, Archimedes, and Isaac Newton have successfully generated new ideas while relaxing. Thus, neuroVector technology helps you to achieve perfect work-life balance and live life to the fullest.
How is this audio technology different from other techniques?
Almost all the methods that claim to develop a positive mindset encourage people to change their expectations and attitudes.  Even books like 'The Secret' tell people to think positively to achieve results. However, all these techniques have proved ineffective because they assume that every person has the capability to modulate his or her own thought processes.
Hence, these techniques fail to act on the thoughts that are hard-wired into the brain. The thoughts are inherently linked to our memories. The Brainwave Synchronization technology directly modulates the brain's electrical impulses to evoke positive thoughts and good memories.
The technology does not tell the customer to change the thought processes.  This is because it is very difficult to do so.  The technology helps people to achieve a positive mindset quickly and effortlessly.
Key Benefits of neuroVector
Following are the main benefits of this easy-to-use and thoroughly tested technology:
Helps you to meditate deeply
Improves concentration and focus
Improves memory
Increases in creativity
Reduces anxiety and mental stress
Improves learning abilities
Helps to develop a positive frame of mind
Improves the quality of life
Increased motivation levels
Keeps your body young and energetic
Helps you to sleep peacefully
Removes all the mental blocks
How Do I Order The Product?
Interested customers can buy the synchronization audio from our website. The entire package is 86.3Mb in size. it consists of two audio files and one pdf file. The audio files are in the mp3 format.  'Ultrasync Perfect Meditation' is the first audio file in the package and it is about 50 minutes in duration.
This audio file enables you to deeply meditate while connecting both the lobes of the brain. It helps you to increase your creativity, decrease your blood pressure and achieve tranquility.  'Ultimate Simulation' is the second audio file in the package and it is about 45 minutes long.
It stimulates your brain to improve your stamina, enthusiasm and sex drive. The pdf file in the package is a comprehensive 7-page document.  The entire package usually costs a hefty amount. However, technology is being offered at a huge discount.
100% Money Back Guarantee
The offer comes with a 100% money back guarantee. Specialists are confident that the system will work for all the customers who have bought it. However, there are skeptics and the creators of this unique and effective system want them to try the technology for evaluation.
So customers who find the product useless can get their money back after an 8-week trial period. The review period begins from the date of purchase onwards. So interested customers can feel free to try and review the product.
All the purchases will be facilitated by ClickBank which is the global leader in eCommerce. All refund requests are to be made through ClickBank.
Customer Reviews
The audio technology has received positive reviews from all customers that also include intellectuals. Every customer who has used the product is involved in one pursuit or the other. The technology has helped them to excel in their respective fields.
All the positive reviews suggest that you should buy this product if you desire peace and mental well-being.  Almost all the reviews credit the product for bringing love and money into their lives. In fact, technology has enabled people to make all their wishes come true.   This solution is apt for those people who have suffered from mental exhaustion while chasing their dreams.
Important publications
Apart from conducting research in the area of neurotechnology, the research center also publishes literature on various self-help techniques on their website. More particularly, the organization has published pioneering work of Elnora Van Winkle, a research scientist working at University of Wisconsin' Department of Psychiatry.
Winkle's model has helped thousands of people around the world to develop a positive outlook on life. The model helps to identify mental blocks and give rise to positive thought patterns that evoke positive emotions.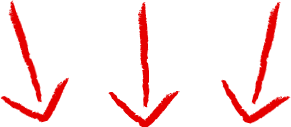 Get neuroVector Here Today, Click This Link And You'll Be Living The Life Of Your Dreams Free Of Limiting Beliefs And Anxieties!