According to ancient beliefs, numbers ruled our world. Each significant number in our lives has a hidden meaning. And knowing this meaning is the secret to unlocking power, happiness, and abundance in us. According to William Kennett, in the 'Little Book of Destiny', "numerology projections will fascinate you for your entire life." Plus, we know that countless individuals rely on numerology to help them make major decisions in life.
Numerous individuals offer to perform numerology readings, even online. Of course, they charge money so that they can give you their expert numerology reading. However, a lot is skeptical not just about the skill of the numerologist but about numerology in general. Is this belief in the divine connection between man and numbers authentic or is it another scam?
This extensive review will help you decide whether spending your money on Royal Numerology is worth it or not. We will discuss how it works and what are its pros and cons. At the end of this Royal Numerology review, you will be able to decide if it is worth trying. And if you do try, if the reading is as reliable as others say it is.
Understanding Numerology
Before we look at Royal Numerology, let's try to understand what Numerology is. You may be familiar with the concept of astrology. This field believes that one's attributes are connected to the movements of the planet. Numerology belongs to the same field.
However, instead of looking at the planets, we are meant to look at the important numbers in life. These numbers can give you insights into that individual's traits, future life events, and even his greater purpose.
We have always been fascinated with numbers. Have you ever waited for the clock to hit 11:11 before making a wish? Have you ever decided based on your "lucky numbers"? Human life is very connected to numbers. These may not make such a huge impact on you.
You may think they are just habits that you acquired from a family member or a friend. But the reason behind those compulsions has something to do with the esoteric powers of numbers.
Numerologists can "read" how certain numbers vibrate for someone. They can tell how these numbers can affect one's decision-making and know how the individual can maximize that. Some believe that one's characteristics are bestowed on the person at birth due to the vibrations of these numbers.
And the goal of numerology is to uncover one's internal abilities based on that vibration to determine what he or she must do to fully manifest themselves. Royal Numerology gives accurate reports that help in this manifestation. Continue reading this review to know more about Royal Numerology.
What exactly is Royal Numerology?
The program called Royal Numerology is a service that provides custom numerology readings. The program bases its readings on the birth date and full given name of the individual.
What it does is converts the full name into numbers. This is then combined with the number of the date of birth. From that information, the numerologist comes up with a unique numerological report.
The main purpose of the reading is to take a closer look at you. Who are you really? What are your characteristics? And what does the future hold for you?
These questions are answered by finding one's inner life. Many people are struggling in the present. They can't seem to move forward because they have no idea what their inner life is. They don't really understand their strong points and weak points.
How can Royal Numerology help you?
Unfortunately, you can't fix something if you don't know it's broken. Additionally, you cannot maximize your strengths if you don't know what they are. That is the power that the readings provide.
Let's say you're stuck at your desk job. No matter what you do and how much you struggle, you just can't seem to get the hang of it. Your numerology reading may reveal that sitting still is not for you. If you discover that you are someone who must always be in motion, you can look for opportunities that will allow you to travel or move.
When you find that way, you will realize that everything is simpler. You get promoted and do well in your job without struggling. That is the kind of help that Royal Numerology can give you.
Royal Numerology provides an online service to anybody who wants to have a better future by knowing who he truly is. If you visit the website, you will find Aiden Powers' offer to conduct a free reading.
Once the numerologist is done with the numerology analysis, he will send you a free report. This free reading is limited and may not give you a good picture of yourself.
However, if you want a copy of the more in-depth numerological report, you need to buy the premium service. In this review, we will take a closer look at the difference between the free report and the premium one.
First, let's find out who Aiden Powers is and why he is considered a Master Numerologist.
Who created Royal Numerology?
The Royal Numerology program is the creation of Aiden Powers. He is known worldwide for being an outstanding numerology scientist. His analysis and predictions helped a lot of people succeed in their endeavors.
Even as a child, Aiden had already had a close relationship and real interest in numbers. He always felt compelled to look for meanings in them. When he grew up, he pursued his passion for numerology. He wanted to discover the hidden meaning behind numbers and felt that doing so was the sense of his life.
He underwent a lot of metaphysical studies. After becoming an expert, he knew that he wanted to share his knowledge with anyone needing help. He started by making a website. There, he shared his experience and knowledge with the people who are seeking to understand their lives through the significant numbers attached to their existence.
Based on his statistics, he has shared his knowledge and provided his numerology services to more than nine thousand individuals. He is helping thousands more now with his free reading sessions.
Powers is not just the creator of Royal Numerology; he has also written several eBooks about meditation and karma. They can be found on his site as well. Many reviewers claim that his predictions are one hundred percent trustworthy. His numerology products work.
One thing that you must understand is that Aiden Powers is not the creator's real name. He sealed his real identity and decided to take on a pseudonym. His online photos are stock photos. He did these things because he wants the focus to stay on the quality of his reading rather than on him.
How Royal Numerology works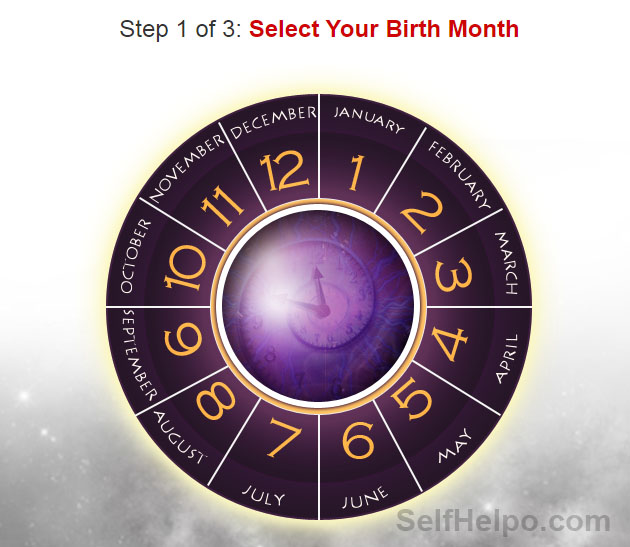 Numerology is an esoteric science concerned with numbers. It is a subfield of astrology. It discusses the connection between a special number and how it reveals a person's true self. Numerology connects one's birthday number and name number to his qualities and what he should do to reach a higher level of existence.
In short, it gives the person a better idea about the direction that his life must take. He will have more control to get out of stagnancy and start succeeding. It reveals any unrealized skills or talents. It also uncovers one's aspirations.
In some ways, doing a numerology reading is like dealing with tarot cards. A numerologist can predict someone's future just by looking at his expression number.
How to get your reading from Aiden Powers Royal Numerology
While Numerology can be difficult for the person doing the interpreting, getting a numerology report is super easy. The first thing users need to do is to go to Royal Numerology's official website.
On the site, you will need to input your name. You have to indicate your full last, middle, and first name. In the next box, you will need to write your date of birth. This will contain the day, month, and year of birth.
You can also opt to submit to Aiden some of the numbers that you feel have a connection with your life. These can be numbers that appear in your dream or you often see as you go about your day.
Finally, on the next page, you will need to choose an aspect of your life where you have a problem. It can be your love life, money, health, career, confidence, and more. Aiden needs this information so that he will know where to focus his analysis.
The program will convert your information into your special number. He will then use this to come up with the free numerology report that will give you a solution in the sphere of your life that you cited.
Don't expect to receive your guide immediately. You have to leave your email address first. Aiden Powers and his team will write a custom analysis which will be sent to your email in a few days. You will receive one free numerology report. This will contain your life path and your personality traits.
Decide on a free report or upgrade to the premium report
Once the email comes, you will be able to choose to access either the free report or the premium paid report. If you just want to know about your personality and your life path, then you can download the Royal Numerology free reading.
When you confirm your email address, the link will open a mini-report Aiden Powers prepared based on your name and date of birth. There, he will reveal if your Temporal pinnacle is coming soon. This is a one-time event in your life that you must welcome. In doing so, it can shower you with luck and opportunities.
Included here are some areas in your life where you will most likely experience these successes. Aiden reveals the beginning date of this period. He also indicates how long this opportunity will be open to you. It is like a gate. if you don't prepare for it using the Royal Numerology guides, the gates will be close on you forever.
A setup guide is also included in this free Aiden Powers Royal Numerology report. It also includes some lines or scripts that you need to follow to receive your blessings of abundance.
If you want a more in-depth analysis of your inner traits, life path, and future, then go for the premium report.
What will you get in your Premium Royal Numerology Report?
If you order the premium report from Royal Numerology, you will receive two PDF files. The content of the first will deal with basic things like your life purpose, personality profile, and a guide for the year. The second will be your guide to your pinnacle period.
Life purpose, traits, and one-year guide
The first report will include confidential information about your life path number. Using the Royal Numerology report, you will know how to choose the right life decisions. These decisions will lead you to follow the way that you are destined for. It can help you answer questions about your career, love, education, and relationships. It is like a life-purpose snapshot to give you an idea of where to go next.
If you are stuck in a rut and can't seem to move forward in life, this is an important reading section for you. Additionally, it will reassure you if you are going down the right path. This knowledge will bring your life peace.
The next section talks about your inner talent and your strengths. Here, Aiden Powers discusses what you have been born to be good at in life. Getting to know yourself and finding out what your soul wants you to be will open doors for you. Knowing this will turn you into an opportunity magnet.
One-year forecast
The third section is the one-year forecast written by Aiden Powers. If you regularly check your horoscope, then you would know how helpful this is in planning your activities for the future.
However, unlike in your horoscope, which gives you only a vague idea of what can happen soon, this report encompasses an entire year. Plus, the predictions are not based on astrology but on the specific numbers that are on your chart.
Taking advantage of this one-year prediction can set you up for a life of success. Some former clients who received their premium Royal Numerology reports claimed that they got scared at how accurate the predictions were.
They could not believe how well Aiden Powers was able to see into their future, given just a name, date of birth, and a few numbers. The accuracy is one reason why this program has a high user rating.
Pinnacle period guide
This is a little bit similar to the one-year forecast. The major difference is that this guide predicts when some major event will happen in the next year. These are life-changing events. You need to be ready for them.
If it is negative, the guide will let you know how you can get through it. If it is a positive event, the report will give you ideas on how to get the maximum benefit out of it.
The pinnacle period guide comes in weekly form so that you can plan your actions better. Numerous reviews stated that the people who received their premium reports state that this guide enabled them to mentally, emotionally, and physically prepare for obstacles and challenges. The result is that they had the best year ever. The success you experience here can affect the rest of your life.
What are numerology pinnacles?
In essence, pinnacles are a like a route revealing to you what to expert in life. It's like life is predetermined, and the experiences you will likely undergo get unveiled to you beforehand.
Apparently, everyone has four major pinnacles in life, representing a major cycle in life. Further still, the pinnacle cycle numbers are calculated from your date of birth and your name. Still, some numerologists give several pinnacle cycles based on various numbers and they give you your life paths. So, if you get to know them, then, you may deepen your life experiences.
Reportedly, the birth date will attract events and situations that that in harmony with the energy represented by the life path number. On the other hand, the energy from your name is about your characteristics, how you take yourself to be and how to approach life. More so, it includes your hopes, hopes, desires, and your perceptions about life.
On the whole, the pinnacle entails both name and date of birth combined. In the end, the pinnacles will affect the energy and what you can achieve in life in different life cycles (pinnacles). Briefly, numerologists report that there are four pinnacle cycles from when birth to death. The pinnacles build a stable "emotional, physical, mental, and material" foundation in people's inner and outer life
The four numerology pinnacle cycles
1. The character development cycle lasts 27-35 years. It starts from birth and affects the name more than birth date. The cycle gives you a sense of life.
2. First productive period cycle that lasts 9 years. Allegedly, it affects the birth date more than name. It relates to your actions and events during your productive years.
3. The 2nd productive period cycle also lasting 9 years. Similar to the 2nd cycle, this affects birth date more than name. However, despite the similarities, the energy represented may differ since the numbers are also different.
4. The Fourth and last pinnacle cycle. For those still active in life, the cycle affects birth date more than name. But, the effect slowly shifts to name as one becomes less active in their career life.
In a nutshell, when it comes to pinnacles, "the more you believe, the better everything turns out turns out to be. You only need to believe and trust."
Are the predictions accurate?
When it comes to numerology and predictions, the accuracy can be difficult to assess. Most people who believe in numerology can truly see the accuracy of the predictions. Some believe that because the seed of possibility was planted in the person's brain, he is the one who made the life event come true.
It changed his thought patterns. It is like he becomes a magnet of good luck because his brain made it so. Nevertheless, the predictions from the Royal Numerology report seemed very accurate. Various reviews online support this account.
And this isn't just based on this review. Hundreds of testimonies about the skills of Aiden Powers in predicting what will happen in the days to come are everywhere. In other Royal Numerology reviews, clients calculate the accuracy of their report to be between seventy to eighty percent. Those are pretty accurate accounts.
But the truth is, the only way that you can see if your report is going to be accurate or not is to pay for the premium report. It's a no-lose purchase since it is supported by ClickBank. If you do not see the results that you expected from the predictions provided, you can easily get a refund.
What are the advantages of getting a Royal Numerology Reading?
When you get a premium report from Royal Numerology, you can enjoy the following benefits:
You get a chance to vastly improve yourself and your life
Thanks to the special techniques that the Royal Numerology report will teach, you'd learn more about the possibilities in your life. For example, you might think that you can't land a job because you don't know enough.
If the report reveals that you have the capabilities to learn everything you need, then you'd be more confident about asking for an interview. Already, you are getting more opportunities because you have a deeper understanding of yourself. You will end up with more life opportunities.
A team working under Aiden Powers creates the reports
As mentioned, Aiden Powers is one of the most reliable names in the field of numerology. He has decades of experience in analyzing the life path number of people.
If the life analysis report comes from his team, then it must be highly accurate. He took careful steps into hiding his real identity so that no one can use it as a reason to doubt the truthfulness and reliability of the numerology predictions.
You only need to pay once
Once you purchase a premium account, you already become a member for life. When Aiden Powers updates the program, you will receive all of those updates without having to pay more.
There is a full refund policy
Because you will be buying the premium account through ClickBank, you can enjoy their 60-day money-back guarantee. If your life doesn't improve within two months of receiving your report, then you can call their customer service representative number for a full refund.
You will receive professional help from a master numerologist.
One of the things that separate quacks and experienced numerologists is that the latter will have the experience to provide you guidance. They will share their number knowledge with you, so you'd know how to live your life. Aiden Power's report is supposed to give you solid guidance towards an abundant life. It does not contain number-based vague tips.
The report comes in digital format
The program from the Royal numerologist comes in an easy-to-use format that you can access on the official site using any device. Whenever you need more information or are uncertain about a decision, you can take out your copy and check its table of contents.
From there, you can easily go to the section that you need. You can read it as long as you have an internet connection. On it, you can check for guidance, and it will provide you with a quick response. This is a comprehensive program that even the most un-tach savvy person can learn to use.
The cons based on other Royal Numerology reviews
As mentioned, the website asks for your name and birthday. This is a huge disadvantage as you will be putting your details on the site. You can't be secure on who will access this information. Additionally, you'll need a device or a computer and internet service to gain access to the site reports.
The program takes time to give answers. Some reviewers even claimed that their customer numerology reports took so long to arrive in their inboxes. They even said that it was a scam because days passed by before it came. It could take hours or days before you can see the result of your report.
Finally, and what may be the biggest disadvantage of this program, it cannot force people to believe in the report. No matter how many positive testimonials there are in this Royal Numerology review, it will not be enough to convince those doubters.
Just like in astrology, the more closed off a person is about the predictions and warning, the less effective it will be. Even if people order their free report, if they don't believe in it wholeheartedly, then it is pointless.
If a person is skeptical about numerology, he is less likely to follow the suggestions in the report and achieve success. Then he will not be able to maximize the time even if the pinnacle period is upon him. After everything has passed and nothing changes, the doubter will simply assume that the report is a scam.
Final Thoughts for this Royal Numerology Review
The point of getting your Numerology reading done is to provide you with a chance to take a better look at your destiny. If you have lost your way and you don't know which direction to take, this may help you make certain steps. By being bolder about your choice, you may get a higher chance of fulfilling your destiny and becoming a success.
There are many places to get a number reading, but one who seems to have the most accurate reports is Aiden Powers. His Royal Numerology service is popular worldwide. Many claim powers to be outstanding numerologists.
He claims to have helped over nine thousand individuals from thirty different countries live better lives after receiving his report. Hundreds of testimonies and reviews pour in from clients who are happy with his program. So, if you are ready to fulfill your destiny and believe this review, find your number and order a premium Royal Numerology reading now.
>> Take a look at your destiny! Finally understand Numerology <<