Can you always get what you want?
It is possible to always get what you want, but not probable. Then again, what do you want? Do your wishes contradict with your needs? Even Mick Jagger said that "You can't always get what you want, but if you try sometimes, you find you get what you need."
Keep reading this review and you might discover what you want and what you need!
Have I been hypnotized?
Remember the old Tyler Durden quote about how "you buy things you don't need to impress people you don't like"? There is no shame in admitting to both ourselves and others that we all fall for those sweet-talking reviews that target our weaknesses, that are carefully packaged and presented to us as if the sellers are producing them for us and no one else.
I was hypnotized too until I started doing some research about hypnosis.
What exactly is hypnosis?
Some people say hypnosis is a skill or ability, but I like to think of it as an art. And no, it doesn't always include a guy holding a pocket watch, swinging it left and right while chanting "you are sleepy". I would define it as an induced state of being in which a person dives into the trance (altered state of mind) during which he is completely focused on a specific idea, feeling, object, person. This got me interested, so I dug a little deeper.
It turns out that the process of hypnotization functions in various ways and is achieved via various mediums, such as images, sounds, language. For example, if you see the same commercial every day over a long period of time, it will play itself way back in your head, unconsciously, carefully shaping your needs and desires.
Whether it is a TV commercial (combination of sound and image) or a billboard (image) on your way to work. But the problem is not what you see or hear, but the subliminal messages that slip your conscious filter mind and enter into your unconscious realm.
Now stop and think about it for a while, think about how the everyday manipulation is slowly turning everyone into a zombie, how it is happening everywhere around you to everyone around you, including you!
And you know what's the worst thing? You actually think that you made the decision to buy something because you wanted it, that you decided to do this or that because you wanted to act that way; that is how subliminal manipulation functions! Want a way out? Follow me.
Law of attraction
My ideas and presumptions about hypnosis led me to the law of attraction. Now I'm a skeptic, and I usually consider these things to be marketing tricks or some forms of hocus-pocus. Soon I realized that the quantum physicists claim "that you can't have a Universe without mind entering into it, and that the mind is actually shaping the very thing that is perceived" or "that the entire Universe emerges from thought";  well that got me even more interested.
You know that old saying,"Be careful what you wish for?" There is some truth in that.
Naturally, thinking and wishing is never enough, no matter what the people tell you. Since my field of interest is language and its application to our everyday lives, I searched for the relationship between language, hypnosis, and the law of attraction, that is, how do we transmit our thoughts and feelings to everything and everyone around us?
That is when I stumbled upon the idea of Stealth Hypnosis and the man behind it, mister David Van Arrick.
Stealth Hypnosis
David Van Arrick is in this for a very, very long time, and the knowledge he holds goes deeper than I can comprehend, but I will try to describe his main ideas and arguments.
He argues that the law of attraction consists of several principles, not one. But that makes sense, right? If you want to attract something, you have to put your whole being into it, your thoughts, feelings, will.
Moreover, he claims that the misinterpretation and mispractice of the law of attraction can do more damage than good, which also makes sense, but I never even thought about. Here are his arguments.
Our unconscious (dominant) thoughts dominate our mind, and because they are unconscious, so are our wishes and desires
Consequently, we are unaware of the things we attract, meaning that we have no control over ourselves
Our dominant thoughts are based on our fundamental ideas of ourselves (who we are, what we want, etc.) Because they are unconscious, we are unable to think about them or change them. Moreover, we formulate everything according to them.
These fundamental ideas are based on the most consistent emotional state of our being, so if we are constantly negative, we will produce negative, act negatively and attract negativity.
Basically, we formulate ideas of ourselves based on the emotions we experience. Then, we produce negative thoughts according to those ideas, and consequently, we feel bad about it; and it goes in a circle, over and over again.
But, there is a solution to this problem!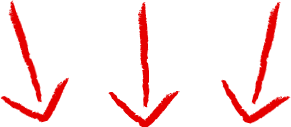 Start Turning Every Single Conversation Into An Influential Powerhouse – Click Here To Get The Stealth Hypnosis System Today!
What is the purpose of Stealth Hypnosis?
Stealth Hypnosis is a mixture of various models of hypnosis combined to rewire your brain: it is possible to do that, no matter what people tell you. Also, our brain is neuroplastic, meaning it is changeable; so are we!
But without any help, changes are very slow, and because they are slow, people often give up on changing their lives.
Stealth Hypnosis will speed up that process. Naturally, it is always easier to achieve our goals with the help of others. But you need to find what your true goals are, remember? This is where David Van Arrick comes into play.
with the help of his technique and methods, you can reveal your unconscious mind and change the way it functions
by influencing your unconsciousness, you determine what you think and what you feel
you will finally make peace between those voices in your head (unconsciousness and consciousness)
once you point your unconsciousness mind in the direction you want to go, the rest will follow
you will break the vicious circle and see who you really are and what you are capable off
Why and how should I use Stealth Hypnosis?
This is entirely up to you. Isn't that great? You have the key that opens any doors you want.
Of course, like any other complex technique, people use hypnosis in an evil fashion. Remember when I was talking about the reviews that exploit our good intentions and will? You can use David's technique to protect yourself from things that manipulate your unconscious mind to buy and do things you don't want or need.
Here are some examples of why you should try it.
getting rid of various forms of fear (such as fear of rejection or failure)
being better at your job
making more money or healing more patients
attracting and surrounding yourself with positive and successful people
attracting beautiful women or men in your life
appreciating yourself, building your self-confidence and helping others to do the same
By mastering yourself and by gaining control over your own thoughts and actions, you will be able to influence other people. Always remember that knowledge is power!
People gather around the person and follow him because they see themselves in that person. Perhaps you believe you are that person, whether you want to be a singer, CEO or a politician. What you need is the courage, the technique and the ability to pull yourself out of the everyday swap that your life is becoming.
By now you probably already know that ability to change yourself translates into changing others, leading them to the heights they never even dreamed of.
Ultimately, you will be deciding what to the with the knowledge you learn from this practice. You will also be responsible for your own actions because you cannot have freedom without responsibility.
But where is the proof!?
Well, you reading this already proves your interest. Besides, if you don't like it, you can get your money back, even though I seriously doubt that anyone will do that once they see the results with their own eyes.
More importantly, though, you need to ask yourself one question: "How badly do I want to change my life?"
What you need to understand is that, when it comes to things like hypnosis, you cannot believe it until you experience it. The same logic applies to change the human conscious mind, especially the unconscious mind.
Do you want my opinion? I believe that there is a reason for everything, which means that there is a reason why I wrote this piece and there must be a reason why you are reading it right now; take a leap of faith.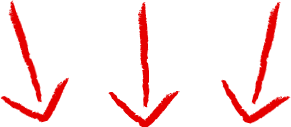 Click Here To Join Stealth Hypnosis And Unlock The Hypnotic Powers That Very Few People Possess To Influence Everyone Around You!