We live in an imperfect world and everything doesn't end as positive as you want it to be. Because of poverty or a motive a person has, he or she tends to do something that could harm another human being. As a commuter myself who takes public transportation, I have a fair share of experiences with this kind of people.
Let me share you this experience of mine:
It happened when I was still studying at a university and I was rather late for the morning class. It was around seven in the morning. That means I need to wake up as early as 4 A.M. just to prep up due to my school location. One thing you should know about me is that I am a heavy sleeper and definitely not a morning person. The struggle with being me is that I always want to be in class on time, no matter how early; I would always find ways to get there despite how late I've woken up. As if by coincidence, I decided to review late at night at the time in preparation for a quiz.
The reason why I hated mornings so bad it is the day where the traffic is always the heaviest. I decided to take the motor at that time. As a usual thing, I have to wait for another person to ride with me to my destination and ended up riding with a decent-looking man in his business attire.
As the school dress code, it is a requirement to wear skirts inside the school campus. Being the obedient person, the rules were something I follow religiously. He politely told me to sit in the middle and so, I did. I thought everything was going to be like the usual; I thought wrong.
It was only when the motorcycle started to move when he placed his hand on my thigh.
Afraid and Defenseless
I felt drowsy at that time but I've always been sensitive when it comes to sensing something. To be honest, I hoped that he did that because there were no chances of him holding my hips because of my bag but I, too, didn't buy that though.
Another thing that I hoped for was that he wouldn't go further than that. Yet again, I was so wrong. I felt his hand feeling my thigh with his hand motions,  and it was inching higher than what was acceptable. My mind was racing for things to get rid of his hands on me. My skirt was supposedly just above my knees but he was able to maneuver his way through the fabric. He dug his nails when we were near the destination and all that I could ever do was gulp.
Should I push him back? What if he falls over the vehicle? Should I call him out? What if he denies it? Is he hiding a sharp object in case I say a word?
I felt so frustrated that I couldn't do anything about it. I was mad at myself that I couldn't even tell the motorcycle driver about it when he was literally just in front of me. The guilt was something I felt when I deboarded the vehicle; I might have sent him the wrong message that I was having fun with him touching me. I remained motionless during that time. My silence after the event was something that haunted me.
My mind was occupied as my brain reviews the whole course of my day. It took me a lot of days before I was able to open this up to my family but I was disappointed because there's nothing we can do.
I decided to take things into my own hands and searched online. What happened to me on that day made me feel so violated. The next time something like this happens, I will make sure that I can fight him or her back, I thought.
Joe Marshall's Stinger Spy Pen
I talked with my friends about it and I felt devastated. They suggested me to take defense classes such as Jiu-Jitsu, Aikido, or Karate. As much as I actually want to take those classes, my schedule wasn't as flexible as I want it to be.
So, I decided to move on to looking for weapons to defend myself. I was too afraid to bring guns with me (considering that it is also illegal too). I've bought pepper sprays and stun guns but it, too, was also considered prohibited in school. I felt like whenever someone sees it, they'd stare weirdly at me.
I wanted some kind of defense that wouldn't look as if it's no much of a threat. If I were to find something that's disguised as an everyday item, then that would be it. I've seen comb- or eyeliner-disguised knives but I don't exactly want to stab someone. It was until then when I saw a name that caught my interest- Stinger Spy Pen.
I was curious about what it was all about. When I clicked on it, the words THE WORLD'S DEADLIEST PEN was what welcomed me.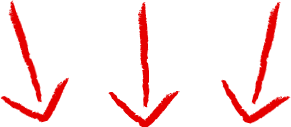 If You're Ready To Check Out This Incredible Stinger Spy Pen, Click This Link Today To See How It Works!
I decided to look further than what the video showed me. It was definitely the most unexpected thing that one would expect would do harm. I felt the need to see more of what it was all about. Can this pen actually save or defend me at all? I mean, if I were to carry this pen, would people point out at it and think it's for defense? Of course, not. It would take them by surprise if they thought of robbing or do they motive on me.
I would rather bring this pen around than bring guns and knives around places. That would at least remove the factor of getting legal cases for bringing harmful objects around. So, I thought, might as well give this a try! It was a risk that I took when I didn't read the reviews I saw online about this unconventional defense weapon.
Looks Can Be Deceiving
Interestingly enough, the Stinger Spy Pen definitely looks like an ordinary pen. Imagine if you were to carry a knife or a gun with you in a mall, that would seem like a death wish for one. With this, it goes a very long way. You better be careful with those people who love holding pens all the time (such as a writer like me).
It's not only a defense tool. The Stinger Spy Pen can actually write! If you think it ends there, no. There's more to this tough-looking pen.
Joe Marshall also promises that this pen has the following features:
Force multiplier strike pad
The flat surface you could see the tip of the pen gives you optimal results with its maximum force with minimal effort.
Genuine spring steel pocket clip
Worried that you might suddenly drop the pen without knowing? Don't worry. The pocket clip will keep the pen on you at all times and whenever you need it.
Can write underwater or upside down
As a writer who likes to stay swim for relaxation, often times the thoughts surge into my mind during these times. The thought usually slips when I get out of that relaxation state, this is definitely a plus for me.
Self-defense and window breaker
Because of how strong the pen exerts force on an object, it is easy to break things. You might be wondering, "Why would I want to break a window?" Well, given the scenario that there's an emergency where you have to escape a building, the pen is effective. What if you get trapped in a room? It can also break through wood, even ice.
Verdict
With the fact that I knew I have a harmless-looking defense weapon with me, I had to thank Joe Marshall for it. I felt like I am more in control and could handle myself better.
After with the sexual harassment that I've experienced, I was able to think of not only my own safety but everyone else's. How many people are there who experienced something just like mine, or worse? They might've felt so vulnerable during that time and it could go as bad as being traumatized by such an experience.
How many times have you stayed up late at night when one of your loved ones are outside in a very risky world? Because of this, I promoted to them the Stinger Spy Pen. Right after that moment, not only was I able to breathe more lightly when I know my loved ones can at least protect themselves, but it also boosted their confidence and security too.
I believe we shouldn't set foot on this world with the fear of getting attacked and being vulnerable. It's hard to admit but we should always arm ourselves at all times around everyone because we never know what they're thinking. Better safe than sorry, right?
I might not be able to find the man who did that to me, but I am doing this to prevent anything from happening in the future.  I say, don't wait for something to happen before you buy a self-defense weapon. If you don't want to defend yourself now, when will you?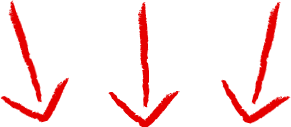 Click Here If You Want To Get The Stinger Spy Pen, Always Be Ready To Defend Yourself, And Bring It With You Everywhere You Go Starting Today!