Being a travel writer and photographer, I have to be traveling for most of my assignments.
Being on the edge gives me so much happiness, but it also comes with its own dangers.
The dangers of being a solo female traveler are numerous.
The first and foremost danger is attached to the fact that you are female. You could be raped, kidnapped and molested. There is a very good chance of this happening if you travel frequently, given the current state of affairs in the country right now.
The second peril that comes with solo traveling is that you tend to get a lot of unwanted attention. And you may realize that you just cannot relax.
To explain this, I will quote an example of my visit to Indonesia. People treat you like an outsider and there is no sense of privacy. You get captured in photographs; get treated like an outsider, all without asking for it.
You are definitely seen as more vulnerable, and it can lead you to really scary situations.
The need to stay on guard at all times
With the crime rate against women increasing on the rise, there is a great need to be vigilant and on your guard at all times.
As a solo female traveler, I have many instances to prove the same.
I have been on the verge of a scary event happening to me during the most unpredictable moments.
This taught me the importance of being guarded and vigilant at all times.
Things are not always as they seem, and there is not enough you could do to stay careful and safe.
Some tips I use to stay vigilant, and on guard are:
Try to get indoors before sunset
Appear confident and well knowledgeable
Have a lot of contact with the locals, they will be of great help when you need
Do your research about the place before you go
Use public transport as much as possible
Equip yourself with a martial art/ other self-defense technique
Keep important phone numbers handy
Last but not least, have fun but stay alert
What is Self Defense?
According to Wikipedia, self-defense is a countermeasure that is taken which involves defending the health and well-being of oneself from harm.
Among other forms of self-defense, there are two forms that are mainly considered: Physical self-defense and mental self-defense.
Physical self-defense involves using your physical force or power to save you from a threat.
In the case of mental self-defense, this just involves the subject getting into the right frame of mind, in order to execute the physical self-defense technique.
Generally, self-defense techniques and behavior can be taught in classes related to self-defense.
Self-defense education has also been made compulsory for students in some parts of the world.
The Martial arts industry includes commercialized self-defense education and these classes are also taught by many martial arts instructors.
According to me, self-defense techniques should be taught to every individual at a very early age, thus equipping him/her with every tool and technique needed for protection in this hard world if need be.
Teaching self-defense to kids at an early age has a host of benefits.
It improves their concentration and discipline, increases respect for one another and helps them know their limits.
Learning martial arts techniques improve one's fitness and coordination skills instilling a sense of confidence in the individual.
Apart from these benefits, the individual develops assertiveness, confidence and increased awareness to the world around.
The Importance of discreet self-defense
I know, no one wants to voluntarily be attacked, but preparing yourself for a bad situation will equip you to face it in a better way.
Knowing how to defend you and having a perfect action plan to defend yourself can go a long way in saving yourself from impostors.
As the statistics suggest, there is a crime waiting to happen in the nearest corner if you are not careful enough.
To save yourself from not being a part of this statistics, it is very important that you develop an action plan- a self-defense plan that works each time, regardless of the situation or type of attack.
Something that comes very handy when choosing a self-defense plan is a discreet self-defense device.
It is recommended that you carry your personal discreet self-defense device each time you step out of your personal safety zone.
These are the things you can do to better execute your self-defense plan:
Get to know your discreet self-defense object well:
Get to really know your self-defense object well. Know how to really use it, the quickest way to attack with it, and all the workings of the device.
The more you know about your device, the quicker you will be executing your move.
I would recommend you to practice some moves while you are alone to better equip yourself to use the device.
Keep the device in a well-accessible place:
When trouble strikes, the last thing you want to do is fumble to find it.
Keep the device in an easy to reach spot always so that you find it when you need it and are good to go.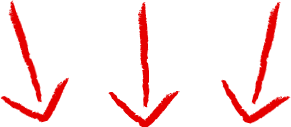 Defend Yourself From Any Attacker, Click Here To Get Your Hands On The Strike Pen Today!
My introduction to Strike Pen
My father had always been worried about my safety as a solo female traveler.
He always advised me to keep important safety precautions in mind when I traveled to distant places.
My dad often was on the lookout for helping me with tips and techniques of how to protect myself if need be.
One evening, I wasn't surprised when he called me up to tell me about something he found on the internet that could be an essential tool to help me with my safety.
When he spoke to me about it, he could not help brag about how good he thought it was.
Needless to say, he ordered it right away.
When I got back home that week, my dad gave me this Strike Pen as a gift I would thank him years later for.
All about Strike Pen
So what is the Strike Pen?
Here is what the makers claim it is:
Lightweight, powerful, deadly – there's a reason the Secret Service and US Special Forces carry a tactical strike pen. This discreet self-defense tool puts confidence in your pocket, knowing you have the safety of a purpose-made instrument at your fingertips.
Here are the features of this brilliant tool:
Precision Milled Alloy Body – Strong and durable to last a lifetime.
Discreet Yet Deadly – Unassuming design doesn't attract attention…until you use it!
No Slip Grip – Scientifically tested pattern means no loss of grip when it matters most.
DNA Collector Head – Custom crown design retains DNA to make your case a slam dunk!
Functional Pen – Not only does it work, but it's also a joy to write with.
Powerful Strike Ability – Hit the bad guys where it hurts!
My experience with Strike Pen
Two months back when I was on a trip to the Middle East, I happened to find myself in a scary situation.
A few men seemed to be following me, and I was not sure if they were after me, or my belongings.
As I screamed for help, I struck my Strike Pen at them and effectively managed to attack one among them.
Seeing my attack, the rest of the men, took to their heels.
If I had no means of protecting myself, I am very sure things would have been different.
I immediately called my dad and uttered a teary thank you amidst sobs of relief.
Pros and Cons
Pros:
Can be used to write as well as strike
Easy to use
Extremely discreet design
Cons:
There is no disadvantage that I see here, except one.
This comes at a not so cheap price.
But considering the level of protection, it gives you, the price is well worth it.
Conclusion
When I was successfully able to use my Strike Pen in my self-defense, I began to understand the importance of learning self-defense techniques.
Even knowing just one or two self-defense techniques can go a long way in ensuring protection for you.
On the day I thanked my dad for his amazing and thoughtful gift, I vowed to help every other girl in my place with this useful piece of information.
I have read hundreds of positive reviews about the Strike Pen, but I still want to write my own review about it.
I would fully encourage you to read the reviews, go ahead and buy this amazing product, and protect yourself against unprepared attacks.
Trust me, devices like these must always be carried in our bags and purses, for we never know when terror will strike.
It is safe to be prepared than to be sorry.
So to all my fellow female travel bloggers – and men too, I highly recommend this gem of a tool to keep you safe and sound at all times.
Stay alert and vigilant while you enjoy your trip!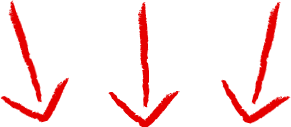 Get Your Own Strike Pen Today And Make Sure You're More Than Ready To Fight Back When The Time Comes!