Years ago, I was a struggling artist aspiring to become a good stage hypnotist.
I wanted to learn the secrets of business, the tricks of the trade and put myself in a confident, comfortable position where I could truly enjoy myself giving stage shows.
I wanted to learn the art of stage hypnosis, but could not find myself a master.
Most of the trainers those days were focused on making money and the knowledge they imparted wasn't up to the mark.
Being a beginner, I could not afford to spend too much money on getting trained, since I had a big family to take care of back home.
I had learned hypnotherapy, but it always seemed like there was a gap between hypnotherapy and fun-hypnosis.
I wanted to entertain and enchant people with the amazing powers of hypnosis and desperately wanted to learn how.
I tried whatever I could in the limited time, resources or money I had.
What is Stage Hypnosis?
Stage Hypnosis involves hypnotizing people on stage and making them perform stunts and gags on stage for entertainment.
The Hypnotist first identifies "suggestible" people through suggestibility test to know who can be hypnotized easily when compared to others.
Volunteers with high suggestibility scores are chosen as the actors for the show.
Hypnotists may pre-select these individuals or may even hypnotize volunteer guests in a live show.
Induction is a process where the Stage hypnotist hypnotizes the person in question.
A Stage Hypnotist may use different tips and techniques to hypnotize the subject, depending on the situation.
Usually, a stage hypnotist will make a hypnotized subject perform strange things –gags, stunts, mimicry and more, depending on the mood of the audience.
How Stage Hypnosis works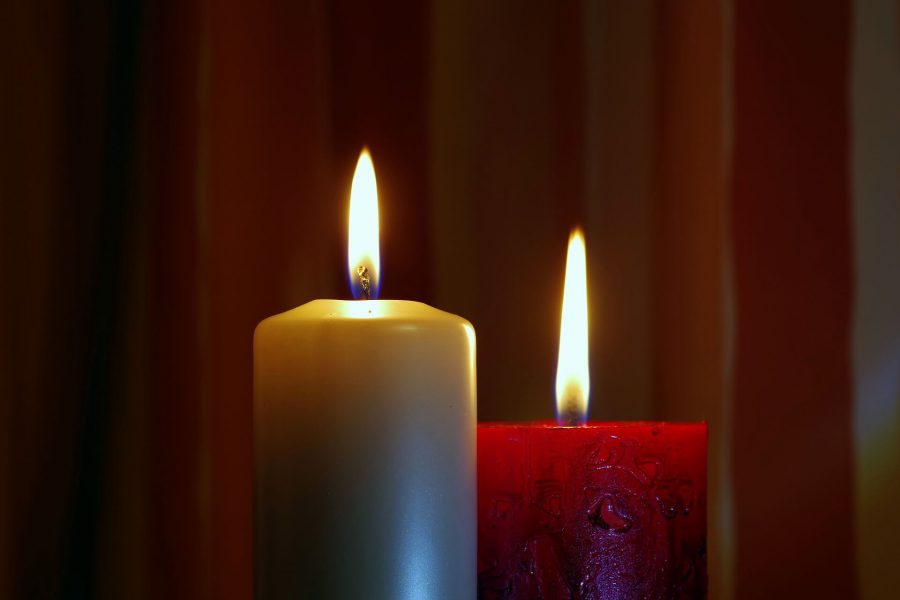 Highly suggestible people are first selected to be subjects for a Stage Hypnosis show.
Suggestibility is tested with Suggestibility tests as discussed above.
Usually, suggestible people fall into trance quickly because they believe they can be hypnotized easily.
Hypnosis makes people relax, feel uninhibited and gives them the courage to do things they wouldn't normally do in the waking state.
Subjects have often described Hypnosis to be a pleasurable feeling, something that goes beyond their control, where they can express their quirky side and be themselves.
Hypnosis allows people to do what they want to, and be who they truly are. But the moral of the individual is not breached by the process of hypnosis.
Sometimes, there are subjects determined to not get hypnotized. They strongly believe that they cannot be hypnotized.
Usually a subject will not admit that he isn't able to feel the hypnosis working on him, since he assumes it is his fault that the hypnosis isn't working on him.
He has no other option than to force himself to 'sleep' when the hypnotist says to.
My obsession with Stage Hypnosis
I have always been very fascinated with Hypnosis.
Being a kid, my dad took us- my siblings and I, out for Stage Hypnosis shows whenever they had one in town.
I remember watching with absolute awe each time the stage hypnotist was able to put someone in a trance within a few seconds.
The stage hypnotist was my hero and I wanted to be like him.
This obsession continued well into my adult life, and I studied Psychology and Hypnotherapy.
Deep in my heart, I have always wanted to be that Stage Hypnotist I had seen while I was a kid.
I wanted to learn how to make people gasp at the sheer brilliance of the power of Hypnosis.
My search for a guide
I searched everything I could find.
The Internet became a regular source of learning, but the information there was so wide spread and diverse, that I was never truly able to focus on a particular aspect and strengthen my skills in it.
There was useful information of course, but there was much more useless information.
Certain tips and techniques brought results, while some others were utterly a waste of time.
Fishing for good information in this vastness was akin to looking for pearls in the ocean.
The process was exhausting and time-consuming.
But I was determined to find a guide, and I finally found Jason.
When I searched the internet for this program, I was amazed at the number of genuine reviews I could find.
Life changed for me then and there.
The Art of Stage Hypnosis program
This program from Jason Gold came at the right time in my life.
It teaches you how Stage Hypnosis is an art, and like any other art, it can be perfected with time.
In very basic terms, the author shows that as long as you know what to say, how to say it, what to do, and how to do it, with the basic knowledge of the why and how it works, you can always make it happen.
If you have the right knowledge and practice the right action steps, you will master the art of stage hypnosis without a doubt.
Click Here To Start Learning The Art Of Stage Hypnosis Today, Impress Your Audience With Incredible New Tricks, And Have Fun While Doing So!
What you will learn in this program
Along with several interesting tips and techniques in this program, these are the major takeaways.
The Art of Stage Hypnosis teaches you how to hypnotize anywhere between one to twenty people on stage under a maximum of seven minutes.
Shows you how Stage Hypnosis is entirely different from Hypnotherapy. Here, you can hypnotize people in under seven minutes, unlike normal slow hypnotic inductions.
This course shows you what it means to practice instant rapid inductions where you can hypnotize your subject in the matter of a few seconds even if you are just a beginner.
Everything you will ever want to know about Stage Hypnosis is covered in this course. The fundamentals, all the know-hows, professional secrets, behind the scenes, and every other bit of information required to become a master in this art, are discussed.
Scripts to help you get going on stage. These scripts if followed will ensure pure success.
This course also covers a great deal about how to perform suggestibility tests. For example, you can find out which of your volunteers can be hypnotized using these suggestibility tests.
It also covers advanced inductions, where you learn advanced aspects of stage hypnosis, means to perfect your skills once you've mastered the basics.
Everything related to hosting a show, structure, organization, the setup and everything else needed to run a Stage Hypnosis show successfully is discussed.
You will learn how to perform routines, skits, add comedy to a Stage Hypnosis show.
Also, the art of delivering comedy, music, and art to a live Stage Hypnosis is discussed in good detail.
Rules and regulations are very much necessary to help you and others stay safe while you have fun. These aspects are also covered in great length in the final part of this program.
Lastly, business tips and tricks- the most vital pieces of information you need to know in order to be a successful and renowned Stage Hypnotist are covered here. Business tips on how to land your first small show to how to make your way up the ladder and earn big bucks- all mentioned here.
There is a lot more that is covered in this program.
The tips and techniques if truly applied will turn you into a legend.
My Experience with this program
Applying the techniques taught here was simple yet very powerful.
I was able to apply the concepts learned here the moment I started practicing them.
Tips and techniques have been explained in great detail in the sections and it makes for great, valuable learning material.
The author shares wonderful knowledge on the finer nuances of the business of Stage Hypnosis and you will be amazed at the level of insight he shares.
It is rare to find someone so well-versed with an art, willing to share the trade secrets they have spent years accumulating.
The author's style is impeccable, sown to earth and realistic. He gives a lot of practical advice on how even a beginner can reach a high level of expertise.
His work is accurate and excellent, and you will find yourself thanking the author in your heart thousands of times while you go through the program.
Such is the depth of knowledge he shares.
My life today…
Today, I am a successful hypnotherapist as well as a famous Stage Hypnotist.
I am so glad I found this course by Jason Gold, and it amazes me how things have always come to me at the right time. And if you are reading this, the right thing has arrived for you too!
I am finally the Stage Hypnotist the kid in me once wanted to become.
Fulfilling my childhood dream wasn't easy, but it was truly worth it with support from a great master like Jason.
Today, hundreds of people enjoy my Stage shows and I have a wonderful fan following.
I rarely write reviews, but the author of this program deserves a tribute for the good he has done. This review is my heartfelt tribute and gratitude for him, thanking him for his generosity in imparting such deep knowledge and insight to the world.
I hope you the reader will make good use of it.
If you want to become a successful Stage Hypnotist, buy this program today.
Get The Art Of Stage Hypnosis Today By Clicking Here, And You'll Love Performing All The New Tricks And Techniques You Learn To Impress!