Do you want to be a successful Reiki Master?
This review is about the use of Reiki to cultivate healing powers which you can use for yourself as well as others. I am sure people who already know about Reiki are really excited to read this review.
I would give a slight background on Reiki if you are a reader who is just exploring.
What is Reiki?
It's a technique to use energy for healing purposes by means of touch. If you will google you will find it is also called Spiritual guided life force energy which is a very fancy word to understand.
In simple words, this technique heals you restoring your physical and mental health by passing energy in you. Reiki is Japanese in origin and means life and energy.
Now that you know what Reiki is, I am sure you are interested to know more.
Knowing a little bit more about Reiki…
This healing science was brought to light by Mikao Usui in 1922, these were the words on the Usui Memorial
So even the history says anyone can learn and practice Reiki, it just has to come from your heart. So the most important part is to believe in it. To make it work the first step is putting your trust in the method.
Follow your heart then and gradually with proper guidance you can be successful in learning it.
What can Reiki heal?
Since the beginning, right from the definition, we are talking about healing. What is the healing we are talking about, what does it actually heals? Well, it is generally used for mental relaxation, wellness, and stress reduction.
So it does not heal any physical disease? It can make an environment for the body to cope up with the disease situation in order to make conditions better for healing.
Now that you know how you can benefit from Reiki, I am sure you want to know how it is done.
What happens in a Reiki session?
A Reiki session is very simple, the patient has to close his/her eyes and rest, keep complete belief in the master. The master will touch the patient to pass the Reiki for his/her well-being.
Once the energy passes the session is over. What that's it no special clothes place, no medical bills, no exercise, no yoga just by touching and it is done.
That's the beauty of this technique it is very simple. Now that you are so tempted by knowing it, I know what's the next question in your mind.
Can I do it myself or shall I go to someone?
Both the options are viable, either you can go to a Reiki master who can help you heal or you can learn it yourself. Both things are important if you want to try Reiki first, to analyze the power of this technique.
First thing is trust in your Reiki master and the important thing is the right person to choose.
Once you are convinced on Reiki you can even learn it yourself in order to do self-healing first and then heal others.
There are various steps to it, Reiki practitioner,  Advanced Reiki and Reiki master.
 Where do I go to learn Reiki?
This is by far the most important question and this review will help you answer it. The best way to learn Reiki is by using "Usui Reiki Healing Master"
Usui Reiki Healing Master is a perfect product if you are planning to learn how to use Reiki. I know what are the doubts you are having in your mind about the course.
Misconceptions about learning Reiki…
The very first thing which will come to you when you start looking for learning Reiki is going through the Reiki Masters to learn it.
Well, that's, one way even I started with that first, you have to attend dozens of sessions and spend an enormous amount of money and time.
What are the results you get a certificate once you complete the course does that mean you know how to use Reiki? I highly doubt that. I had spent 4 years completed two certificates was I able to do it the answer is No.
Long classes with live demo sessions charging you a hefty amount of money is the worst way to go about if your really wish to learn Reiki. I wasted a lot of time and money until I found my way.
The correct approach to Reiki…
A friend of mine who also started to learn Reiki met after some years at a wedding and asked me about my progress. I was disheartened to tell him I have got the certificates but can't really see the healing happening.
I don't know what's wrong. He asked me how did I learn it after talking in detail he told me I was using the wrong method and introduced me to Usui Reiki Healing Master course.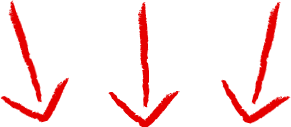 If You're Sick And Tired Of Being Hurt And In Pain All The Time, Click Here To Get The Usui Reiki Healing Master Today And Heal!
This course transformed my knowledge and I was actually able to see results in a few days. I am not joking I was so happy that my patience is finally paying off.
What does the course offer?
The course offers the entire content to learn Reiki all by yourself, it includes
Usui Reiki Healing Master System
HD Reiki Classes by Reiki Masters
3 Reiki Certificates
120 Minutes of Authentic Reiki Music
Ongoing E-mail Support
All these 5 elements are sufficient for you to learn Reiki on your own, without any tutor and without wasting years of time.
What made me choose this course?
There were several reasons first-hand claim of my friend, seeing his confidence inspired me to buy it. Also, this course is very affordable I was shocked to see the price.
I have spent hundreds of dollars and was still unsuccessful in doing what I aspired. It claimed to give results in days, which was again tempting.
Nonetheless, I was convinced by the reviews people have given about it.
There are many more reviews which you can read for your satisfaction. The course has everything which I was looking for. Not just this, it also gives a money back guarantee if you don't see changes. I was thrilled and wanted to buy it more than anything.
Their confidence in the product gave me a lot of hopes. I was wondering if I could have got money back for the expensive Reiki classes and course. Even if you get the money back no one can return the time you spent for it.
I really wish I could have got this course much earlier, never mind it's better late than never.
What was my experience?
Of course, it was positive, that the reason I am writing this long review to spread awareness and express my gratitude toward Usui Reiki Healing Master course.
It just felt like I explored a whole new world, I started practicing self-healing first and it was working so well. I was overwhelmed with joy wanted to tell everyone around what I was experiencing.
This course changed my life and gave me satisfaction which I was looking for years to achieve. I was not sad thinking about my past, in fact, I was excited about my new future of being a Reiki master. It was like a dream come true.
Gradually I started conducting Reiki sessions for others and it is not difficult to guess that my patients were recovering, looking at their progress every day my happiness got doubled. I wanted to pinch myself hard to believe that this was happening for real.
My desire of helping people recover using Reiki was getting fulfilled every day I practice. Now I am a popular Reiki master in my locality. See dozens of patients every day, they all love me so much and treat me like God.
The feeling is undefinable. Reiki has changed my world and it's continuously changing for others too in a good way.
You can experience the same…
Reiki is simple, effective and an amazing way to balance people's mental and physical health. It is a simple technique which all of us can learn to make our lives better and easy.
opsecretsforlife.com/usui-reiki-healing-master-review/If you wish to be a Reiki master and achieve success as I did just go to the website and buy the Usui Reiki Healing Master course.
If my review is able to guide people who are looking to learn Reiki and are passionate about it. I would feel my task accomplished. I wonder if I had similar guidance too, I would have been grateful.
Hope this review is of help to the readers and you enjoyed reading it.
If you have made so far it means you are interested, I sure you will visit the product website to see for yourself the course and benefits it offers. All the best for your journey to becoming a successful Reiki Master.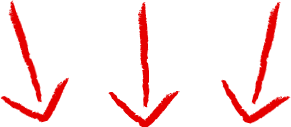 Start Healing Your Pains And Injuries More Effectively Today, By Clicking Here And Getting Access To Usui Reiki Healing Master!