Buying a used car can be quite a hassle considering that you cannot trust the person that he would share the true specifications. Every day, there is news of fake deals and scam around us. How will you know if he has all the rights reserved for selling the car? What if the deal is nothing more than junk or a scam? What if it has been involved in a crime or an accident? That will be a total loss if you purchase such a car. 
It would be best if you steered clear of such deals, but for that, you will need to know about it. That is precisely what VIN Check Pro reviews help you with. Each vehicle has a unique 17-char alphanumeric sequence or VIN that recognizes the vehicle. It allows you to review inevitable information, such as accident history reports, previous owners, damage, usage, tickets, etc., that helps you in deciding whether you should buy it or not.
What is Vin Check Pro?
VinCheckPro has been around for a long time. The company has been delivering reports to its customers containing accurate information. Just open the website on any browser, and you will get multiple information, including the model, manufacturer, any accidents or crimes involved, damage and service history and tests done etc.
 VinCheckPro is a website owned by Segmatic Ltd. It uses the VIN and lets you check the report to ensure that the vehicle purchase is safe for you. The website has all the important information about all the cars made after 1981.
Every country has different laws regarding the upkeep of vehicles. However, one thing that is common in all is that an insurance policy covers all the vehicles, and every change that is made to the vehicle is recorded under the VIN. The bottom line is, if you want to find out about a vehicle, a thorough VIN check is in place.
What is Vehicle Identification Number?
VIN is a seventeen-digit number that acts as the identity of a vehicle. This system was introduced in 1981. VIN number is not generated randomly but has a certain structure.
For example, the last six digits are the registration number; the first few alphabets depict the name of the manufacturer, etc. The features that you can get from just looking at VIN are details of the manufacturer, make, model, engine and transmission.
Where can you find the VIN?
If you have wondered how you will get to know the VIN number of a vehicle, here is a list of places you can find. During manufacturing, the VIN can be placed in the car frame, near the door latch on the driver side, under the spare tire, or in the wheel well. Moreover, you can find the VIN in the registration card, owner's manual, police report, and insurance papers.
How To use Vin Check Pro for Vehicle Report?
When you log in to VINcheckpro, input the Vehicle identification number you want to receive the data. You will be redirected to a page with the make and model of it along with the chassis number. Confirm the details shown, and then by clicking on 'View all reports, you will be sent to the checkout page, and you can purchase the vehicle history reports.
This is a straightforward process, and you do not need to be an expert to get the report. However, the question arises if the Vincheckpro is genuine or a scam system? Is the vehicle history report legit? You can check the VINcheckpro reviews of previous users. In case of any issues, there is a customer service team to help the customers.
Contents of VIN Check Pro report
When you purchase a Vincheckpro vehicle history report service, here are the details that you will be receiving:
Vehicle Titles information
Whether it has not received "junk" or "salvage title.
Important information about the vehicle records
Odometer readings to prevent scams
Environmental score from state emissions inspection
Commercial or personal use
Accident and safety issues
Damage and service
Criminal and loss records, tickets, etc.
Features of VIN Check Pro As Shown on TV
VIN Check Pro checks the details of any accidents, maintenance, tests, and all other important details. Obviously, you won't want to waste your money if you find something objectionable about the vehicle later. 
The following are the tip-offs why a person needs to review the vehicle report from VINCheckPro before buying it:
Peace of mind- 
If you are spending money to buy one, you will be pretty desperate, but you also want to ensure that you do not miss out on any point while deciding if you want to spend money on a particular product. This can be quite bothersome if you check everything yourself. Additionally, why spend so much time and money on it when you can get it done online? Going through VINCheckPro reviews has been helpful in this.
Damage estimation- 
Every time a vehicle gets into an accident, the insurance company records it under the VIN. And considering the report, you can get an assessment of any severe damage done. You will know if there is any corrosion or replacement, even if it is hidden pretty well.
Specifications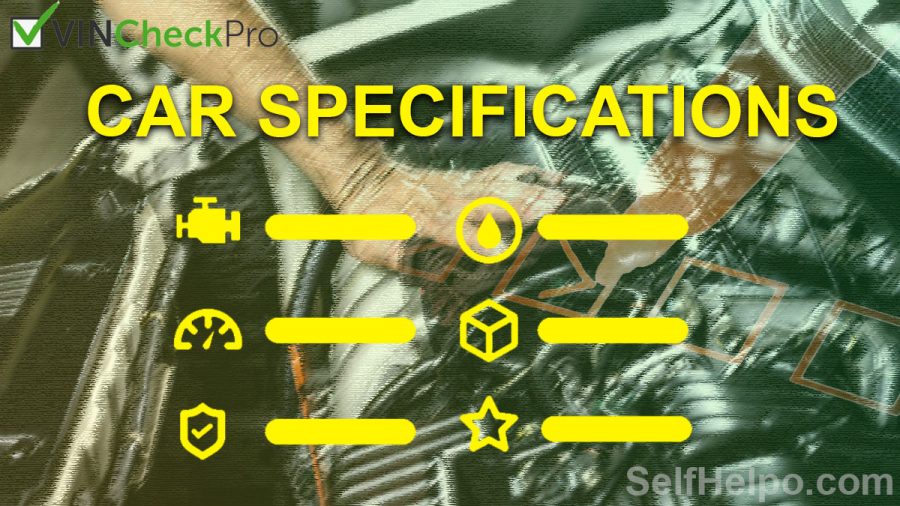 Imagine buying your car from a user who recalls only a few specifications of his car. He will not be able to tell you much about the specification or other things, such as if the car has GPS service, or entertainment package, or lock brakes, or what safety ratings it offers. However, VinCheckPro reviews everything and generates the report that you purchase from a website like VINCheckPro.
60+ Problems
VIN gathers information from various sources such as NMVTIS and DMV to maintain a record of over 60 possible problems that may occur in a car. This helps you to ensure there is nothing that you miss out on and regret later. If you are buying it, you deserve to know it.
Safety Ratings
For me, while buying a vehicle, safety is a top priority. It is not just about the strength of the body or balance of the car or the number of airbags. It also includes the history attached to the car. 
Certainly, you would not want to buy a car that has been involved in a hit-and-run case or a fatal accident. The bottom line is, it is best to make sure that you are going to lead a secured drive in it.
Odometer Tracking
There are so many ways to tamper with the odometer reading. This misleads that vehicle has not been used as much and deserves to be priced higher. Some people do that in order to get maximum profit. Now think how helpful it can be If you could know the actual value of the vehicle.
Right Pricing
Those who are experienced would know that seller will try to oversell the car try to rip you off. But if you can review all of the specifications and history reports, you can estimate the actual market price of the vehicle. Hence you get saved from getting scammed.
Get accurate data
I find it hard to trust the user when it comes to data such as the previous users, mileage, acceleration, or how many miles the car has been driven. But as a buyer, you deserve to know the actual stats. So if you are planning to spend your money on it, you should review the reports of the vehicle.
Environmental score
You must have seen those cars running on roads and pumping out smoke. You would not want to contribute to any more pollution and get fined for it.
Review the actual environmental score by state emission inspection for a better future and smooth drive. You can get the emission history in the Vin Check report.
History Tracking
Imagine if you buy a stolen car and get accused of it or it being used for illegal activities earlier. It has been seen in many cases that the criminal would sell it once the vehicle gets under the police's radar.
Therefore, it is better to run a background check on the car so that you do not get scammed by one. Additionally, you can also see the tickets that it has received over the years in the report.
Defects and Recalls
Even the best manufacturers can have technical issues which lead to a defective car being released in the market. But these defects get under the eye and are recorded once the car is on the roads.
These faulty models get recalled, but some people get them fixed and keep using them. However, this can have a massive impact on the value of a car. The report of VIN lookup in search privacy may help you in knowing the possible defect history.
What are the Sources of Data?
The details that are provided in the reports by VIN Check Pro are compiled from National Motor Vehicle Title Information System, Title, DMV, Legal records, Insurance companies, etc. The involvement of the US department of justice ensures the accuracy and security of the data released.
Vehicle History Report – Is Vin check Pro Genuine or Scam?
You would have seen many companies on tv that are very good at marketing and advertisement, but do they provide genuine reports in Vin checking? Some claim Shaylas VIN or free VIN check, but they provide basic details. For an in-depth report, you will have to provide your credit card information.
The bottom line is, though there are some genuine companies there, users may get much scam information on some as well. Do not just go by the marketing or advertisement the company offers, but do check the user's comments and reviews.
As per the advertisement and news, the company VIN check Pro website claims it has provided services to over 3 million car users to help them choose the vehicles. Thanks to the reviews conducted by our team, we found that the VIN Check Pro website is genuine and works well. However, in some cases where one chooses to go to small service points or workshops for repairs, the history was not recorded on the website. This leads to gaps in the repair and accident history.
The bottom line is, there are thousands of dealers trusting VIN Check Pro reviews and comments of users to provide their customers with the best vehicle information. It makes their job easier and the information more trustworthy. There is also a phone number given in the advertisement through which the users can connect with the customer service, read related news, and comment on their products.