What happens when you set your goals but you cannot follow them to the end? I was reading the research done on what is otherwise known as the Hawthorne effect. It explains that people can modify aspects of their behavior when they know that someone is watching them.
You might be wondering why I am relating this research to the GoalsOnTrack Review. My experience with the software has helped me understand how I could become more productive when I put my entire mind on something. In addition, there were important aspects of the GoalsOnTrack software which motivated me to try it.
It is an online system of helping one to set goals
It helped me to  keep track of my goals
Helped me handle various tasks
It helped me track progress
Helped in time management
How I got to know about the software…
My journey with the software started when I was working online. I needed to glance at the calendar in Google constantly. It proved tedious to keep shuttling between my current assignments and the calendar. If only I could have the calendar on the same page. The GoalsOnTrack was the answer to this inconveniencing arrangement. I was able to focus on what I was doing. You might ask why the calendar was important concerning the task I was undertaking. For one, I would be able to plan what lies ahead of the day, and as such, I would be able to plan for it. Second, self-organization is important as I don't want to leave anything.
As long as I can glance and see what is pending, I can stay focused. Adding a task should be easy. If I have a task I had not assigned on any day, all I would need to do is click on that day and make the necessary task. If you are like me and like planning ahead of time, you need this software. Are there specific goals a to-do-list that you want to keep to memory? The calendar in the GoalsOnTrack software will help you remember your tasks even without assigning them to memory. When the task is added to the calendar, the software will make a reminder for you, and you will be reminded automatically when that time comes.
What is Goals on Track?
Goals On Track is a goal-setting and tracking tool that promotes effective strategies and clever ways to help you succeed. It provides a wide range of tools to focus on your goals and vision to assure success. One of these is the multi-level sub-goal setting function, which allows you to divide large goals into smaller, more manageable chunks. This way, you can easily map out your path and avoid becoming overwhelmed by what appears to be a challenging goal.
Furthermore, for only $68 a year, you will have access to future upgrades that will allow you to streamline further your goal, habit, and time tracking methods. In addition, you will receive extra e-books that will motivate you to keep working towards your goal.
Vision board
Does your goal-setting software have a vision board? From the reviews I made, few of them have the vision board, yet this feature plays a crucial role in helping you get ahead with your goal. For example, let's say that you have set a goal. It will be assigned a certain picture from your desktop, or you can search online for any other image that closely relates to the goal. From there, you add it through the goals tab. For effect, you can add music and a slideshow before finally saving it. When played, the vision that you have for the day will play on your screen, giving you all the motivation that you need to remain focused.
Journal
We forget to journalize the important things, only to regret later after forgetting vital details. It is important to make notes whether it is an idea, goal, or plan you have for the future. Once you have written, leave it to the editor on the screen to help you make an impressive entry. There are so many ways you can put down things in writing in your journal.
Timer
I used to work like a donkey without tracking how many hours I was working. A timer comes in handy because it not only helps you plan ahead of schedule, you can decide how long you would want that particular task to do.
The review helped me realize that I could save time by assigning some time to a task. My typical day would entail having the hours as follows:
Scheduled
Worked
Progressed
Worked
Completed
Visible progress
Sometimes we plan for things without knowing what we want to accomplish at the end of the day. However, you will know what you want to achieve with visible progress. For instance, you could have a 30-day plan to lose weight or earn a certain amount of money.
By having this GoalsOnTrack, you will know how far you are from the goal and the progress that you will have made. It will be ticked and expressed in terms of percentage if you have achieved something. The ones that are ahead, on track, or lagging will also be shown. I found this, in particular, to be one of the best features out of so many other reviews.
Adding new tasks
One of the most interesting features of this program is that you can add at will any tasks, assign it some time and schedule and decide when you want to do it. Moreover, you can add so much in relation to the task, such as the level of priority, the frequency, expected date of completion, and reminders if you like.
Sharing the goals
You will find that we inherently like keeping our goals to ourselves. However, it comes when you want to share it with others. The software makes it so easy for you to share with others because all you need to do is select the goal and send it to a selected number of people. Please remember to include:
Password for protection
Picture in the sharing page
The feature that allows others to comment or stop them from doing so
Stand-alone habits
Generating healthy working habits as espoused by the program helps create a healthy working environment to keep track of them. The feature will help you set a habit for a given period. For instance, you can set it for a week. The habit need not necessarily be attached to a goal. You can decide how frequently this habit is to be repeated.
Unlimited goals
You will love the software because it allows you to create as many tasks as you wish. However, when creating these goals, you need to identify the kind of goal, what you want to achieve with a goal, and when you intend to achieve it.
As you can see, so much can be achieved when you use the GoalsOnTrack software. Of course, the above are the main ones, but the possibilities are endless.
Features
The following are the salient features of the software
Calendar for date reminders
Vision board for assigning a picture to a goal
Journal and timer
Progress of the goal
Ability to add a new task
Sharing of the goal
Habit setting
Why Not Just Use a Regular Planner?
There is nothing wrong with using a pen and paper planner. Nothing. But, to be honest, it's not always the most convenient option for a variety of reasons:
It's not always possible to bring it with you, especially if you're using a larger one.
You cannot sync with your smart calendar.
You usually run out of space or make changes, resulting in a messy and disorganized calendar.
Aside from these issues, it's a completely appropriate way for most things, such as notifying you of your child's soccer tournament or a business deadline… However, it is not perfect for defining and tracking SMART Goals.
This is where Goals on Track can help. Goals on Track is like having a personal assistant and life coach at your disposal 24 hours a day, seven days a week. It's simple to use on a PC, tablet, or smartphone… There are practically no excuses for not following through and keeping on track.
Pros
All the above features are advantages because they make things much easier for you to accomplish tasks and goals. Based on this review, you will find every reason to work on your goals and follow them to fruition.
Affordability
There are many such software programs, but it is tricky to know if it is a scam or legit. So before you buy, suggest that you ensure that you commit yourself to software that will make things easier. Unlike other similar products, you will find that this one offers more as long as you keep creating new goals.
Easy to operate
The graphics are easy to navigate, and you can easily interact with them. Even first-time users will find it user-friendly.
The software makes things convenient and especially because everything is on screen for you to use. You do not have to keep on opening and closing new t pages.
It helps you to achieve your goals faster
Sometimes it can be difficult to achieve your goals if you can't plan and see how you can achieve this. The software accelerates your goals and actualizes them when you schedule tasks and add time. This app enables you to work on your goals without losing track.
The quick response
One thing I like about the software is that the response is quick from the creator Harry Che. Should you have any concerns or inquiries, he is very helpful, making the software a memorable experience.
Money-back guarantee
Should the software not work well with you, there is a risk-free, 30 –day money-back guarantee. However, the program's creator assures you that it is secure when it comes to the purchase.
Encryption
To preserve the privacy of some of the features like the journal, the data is encrypted such that only you alone can gain access to it.
Back up
The data needs to be backed up still to have access to the backup in case of loss. It also includes the ability to upgrade and add anything necessary later.
Bonus
Should you want to learn more about the software, a bonus e-Book will be available to you. In addition, you will learn about the success you will make through motivation.
Cons
There are a few complaints that I found from the reviews. Some of them include the following:
Goals are not always measurable. You can' quantify a goal and give it a rigid time frame. If one has set the wrong goals, the software will still keep track of them without suggestions to modify them. It is hard to develop actionable plans, unlike what the software envisages. This means that it is not automatic that you will enjoy wild success. People's goals are different; hence it is difficult to achieve a standard measure of success.
It is not easy to follow up on the goals even if you have a system. There are factors outside the system which play an important role in helping you achieve the goals. If one lacks the drive or motivation, the software will do little to help see you through with all your plans. The software is only available in the form of software. Those who are not skilled in software use may not benefit from it. There are no other versions that will help you enhance your goal-seeking objectives.
Buyer Feedback
According to various technology and lifestyle review sites, individuals are always looking for ways to help in attaining personal or professional goals, particularly when smartphones and tablets are involved. Although there appear to be many identical apps on the market already, the majority of Goals on Track reviews are quite positive, noting the app's multiple features as its key USP. Users have highlighted key distinguishing characteristics such as the ability to differentiate sub-goals and ancillary activities, the inclusion of graphics and photos to drive motivation, and the function that allows users to sync their goal-setting calendars to Google Play, iCal, and Outlook.
Regarding the app's regularly identified flaws, many reviewers have stated that the app's UI needs to be updated, especially after the release of iOS 7. In addition, while users have been satisfied with the range and depth of in-app capabilities, it is evident that the app lacks in design and presentation. Furthermore, some reviews have reported having bugs and technical issues while using the app, which may require further app development.
Conclusion
The software is the right tool that you need to manage tasks, save time and be a better person. In addition, it improves your habit and ability to schedule and organize your work.
The GoalsOnTrack is the ultimate tool that you need to help you plan and know what is in the future and organize accordingly. It is the best system for people who are too busy and likely to forget assignments. I would not hesitate to recommend it to anyone.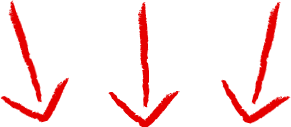 Click here to get GoalsOnTrack and start to accomplish your goals with a proven goal-achievement system that works!